This week we celebrate those who are leading the way through the tough times as we count down to naming the New Zealand Herald Business Leader of the Year. The winner will appear in the Weekend Herald on Saturday.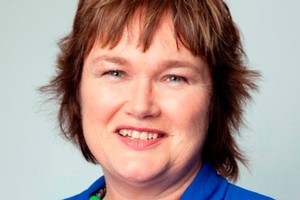 Deborah Battell has long been an advocate for consumers but in the past year she has faced a record number of cases in her role as the Banking Ombudsman.
Battell became the ombudsman in July last year, taking over from Liz Brown who had been in the job since 1995 when the office was set up.
Not only did she have big shoes to fill but the ombudsman's office was in the process of dealing with what Battell has described as the country's "most serious investment product failure" in the form of the frozen ING funds.
The two investment funds were frozen in March 2008 before ING and its then 49 per cent owner ANZ bank agreed to pay out investors some of their money.
While most of the 16,000 investors came in through outside advisers several thousand people were also sold the product on the advice of the ANZ bank.
The Banking Ombudsman began helping ANZ investors work through their concerns.
Since taking on the job Battell has handled a record number of complaints and led her team to complete over 700 investigations - more than twice the number handled in the previous year.
She has also helped to claw back $14.5 million for investors, most of which was related to the ING funds.
Battell has had to take on extra staff to handle the complaints while also managing the normal range of complaints that come into the office about the banks.
Battell, who previously worked for the Commerce Commission as its director of fair trading, has taken it all in her stride.
She has also worked for KPMG, Radio New Zealand and the former Broadcasting Corporation.
OTHER NOMINEES
Eric Hertz - 2degrees chief executive
Jonathan Ling - Fletcher Building chief executive
The winner will appear in the Weekend Herald on Saturday. In the meantime we would like to hear from you. Email us at business@nzherald.co.nz