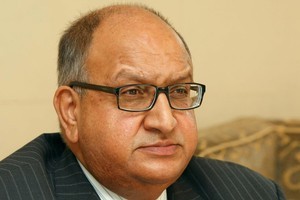 Governor-General Anand Satyanand was in Christchurch today getting a first-hand look at the relief effort following this week's deadly quake.
"This is a time for finding out the exact extent of what has happened, and it's admirable to see how people are helping out," Sir Anand said.
"It's really heartening to see the response and the professionalism that is being applied in the interests of those so gravely affected by the earthquake."
Sir Anand said Government House received messages of support almost immediately following the quake.
"The Queen, Prince Charles, other members of the royal family and a great many heads of states from many countries far and near."
- NZPA