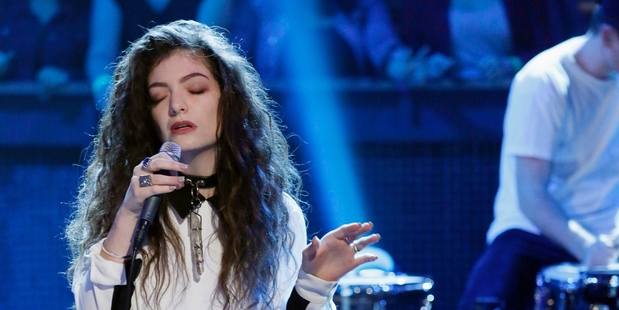 Lorde has made it - and she's done so in such a way that she can do what she wants and her fans will follow her, an industry expert says.
The 16-year-old from the North Shore has hit No 1 in the United States with old soul maturity, her dignity intact and an air of mystique.
Publicist Paul Ellis, who used to work at Sony in the US, said no other New Zealand artist had achieved what Lorde had in the singles, albums and alternative charts.
Her single Royals has displaced Miley Cyrus' Wrecking Ball which had been at No 3 for several weeks.
The achievement makes Lorde the youngest solo artist to reach the top of Billboard's Hot 100 since Tiffany's song I Think We're Alone Now got to the top spot in 1987 when she was 16 years and one month old. Lorde, whose real name is Ella Yelich-O'Connor, turns 17 next month.
OMC's song How Bizarre reached No 1 on the Mainstream Top 40 chart in 1997, but didn't get to No 1 on the Hot 100 because it was never released as a retail single.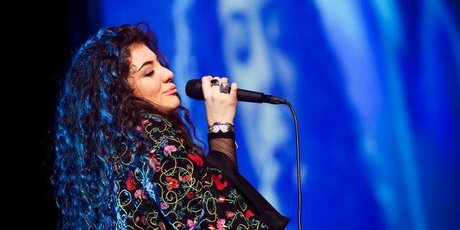 Lorde's new album Pure Heroine has been projected to make its debut at No 3 on the Billboard 200 with 115,000 to 125,000 copies sold since being released three days ago.
Mr Ellis said part of the Auckland teen's success was due to the digital era.
Before YouTube, Twitter and Facebook, artists had to send their CDs to executives and cross their fingers their envelope would be opened, hassle radio stations for plays and slog their suitcases around the world.
But today, fans could dictate what was popular "not some really old executive".
Mr Ellis said the way Universal Music had played the long game with the singer had helped her fame grow organically.
"When she wants to put another album out in five months or five years time, she'll have that brand ... she can go away and be herself, go to school and university and when she wants to do music again she can embrace that alter-ego," he told the Herald.
Now that she had hit the top spot on the US Billboard chart - which is a combination of radio plays and sales - other countries would follow.
"You always want your artist to be number one in America especially because it all cascades down from being number one. And that's always been the way," Mr Ellis said.
"For her to be number one at 16 is just fantastic for her and it's also great for the industry here as well."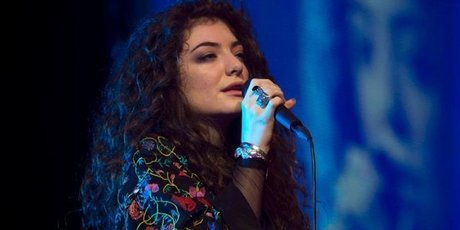 A lot of credit had to be paid to Lorde's producer and co-songwriter Joel Little and Mr Ellis said no doubt his phone would be running off the hook with offers from international executives keen to snap him up. He called the success of Royals a "double-score". And how does Lorde feel about her success?
"It feels like a combination of my birthday, Christmas and washing my hair after a month of not doing so," Lorde told Billboard.
"[I'm] very, very grateful for everyone's love and kind words."
Kiwi music icon Neil Finn yesterday tweeted his support for Lorde: "Go @lordemusic at number one ! ... not just the biggest thing in the charts but the best thing too."
Meanwhile the pop star has clarified her comments about other female singers. Speaking out about the way women are portrayed in the industry she had said: "Taylor Swift is so flawless, and so unattainable, and I don't think it's breeding anything good in young girls."
On her blog Lorde said she meant there was a lot of importance placed on looks and Taylor Swift was the first person she thought of, which she now regretted. " ... this is an apology for not thinking too hard before i speak. peace. [sic]," Lorde said in the post.
Pure Heroine Reviews Billboard
Billboard: 94/100
"September has been a profoundly great month for new female vocalists in popular music, but Lorde is easily the most vocally striking and lyrically thought-provoking. Pure Heroine is honest and addictive. Welcome to the age of Lorde."
Spin magazine: 6/10
"If nothing else, the music is aggressively okay (there's coiled-spring potential in the crackling, anxious White Teeth Teens). But its overall unspecialness undercuts Pure Heroine's devotion to playing both sides of Lorde's 'only 16' coin - from the double-entendre title on down. Ultimately, it's hard not to view her age as some sort of clumsy ploy."
Sputnik music 4.1/5
"Lorde has the cachet and an unvarnished life experience to speak to the kind of moody disaffection many feel in regards to the modern pop palette and not come off as totally hypocritical."
USA Today 3/4
"Lorde doesn't demonstrate much technical or emotional range as a singer. Still, the dreamy sonic landscapes she builds with Little prove inviting destinations."
Slant magazine 4/5
"It's that kind of snide black comedy that lends Pure Heroine its power, stripping the YOLO fantasy of its glitz and glam to reveal it as nothing more than cruel, meaningless vanity. And with an impressive cache of songs under her belt, Lorde is perfectly capable of throwing some much-needed cold water on pop's self-absorbed frenzy of idiocy."
"Though she's had a record contract nearly a quarter of her life, you get the sense Lorde is still being given a lot of room to breathe and hone her own particular songwriting voice. These tracks all feel like they were written by a very precocious teenager, and that's a big part of their charm."