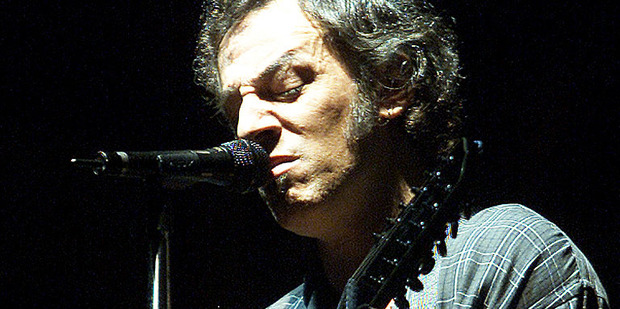 The tour rumour mill is grinding with the 2013 Mission Concert line-up announcement set to take place any day now, and some of the hottest rumours are focusing on one artist who may fit the bill.
They involve an American rocker who is arguably better known as "The Boss" - Bruce Springsteen.
While concert promoters SEL are tight-lipped on who will take the great open-air stage at The Mission Vineyards in Napier next February, it has been indicated that negotiations have been going on with a "him".
The time of the year appears to fit in nicely with what is expected to be a Springsteen tour of Australia next March.
A music reporter with Sydney radio station Triple M reported that one "major promoter" had been in talks with Springsteen - but that the rocker had backed out, saying the dates were not workable.
"But we have it on good authority that those March dates are still on the table."
SEL's events manager, Garry Craft, said he had been hopeful of signing the 2013 star last week, but there had been delays over getting the dates right.
If the artist does indeed turn out to be a "him", then two other performers can be added into the mix.
Paul McCartney's manager Scott Rodger, of Quest Management, has gone on the record as saying the ex-Beatle "will continue to be an active presence on the scene in 2013".
Like the planned Springsteen appearances, there had also been rumours in the Australian press that McCartney was looking at staging concerts Down Under next summer.
Paul Simon is also lining up plans for 2013 concerts.
Mr Craft said in the event the main artist they were targeting failed to sign on the dotted line, a "Plan B" would be put into action. Which is where more rumours come into the picture - and in the case of one band "rumours" is a fitting term.
Fleetwood Mac have effectively announced they will be re-forming for a 2013 tour - their first performances since 2009.
As well, The Eagles are a possibility.
Previous performers at Mission concerts include Tom Jones, Rod Stewart and Eric Clapton.
For more articles from this region, go to Hawkes Bay Today