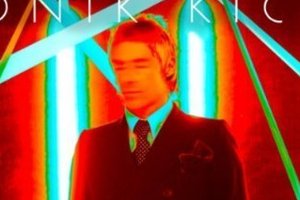 If early teaser song Dragonfly (released a few months ago), was an indication of the direction Paul Weller's 11th solo album was going to go in then it was destined to kick some sonic arse. The song hummed along with a pulsing post-punk sizzle. But Sonik Kicks is something quite different. In recent times it seems - given the likes of 2008's sprawling double album 22 Dreams and the many dynamic moods of Sonik Kicks - that variety and wild songwriting adventures are the spice of life for the Modfather.
Though this latest album has tougher, more sinewy moments akin to Dragonfly, it also moves unashamedly from the Krautrock ska of Kling I Klang and the beautifully plodding pop lilt of Paperchase to the quirky shimmer and bouncy swagger of When Your Garden's Overgrown and, best of all, the psychedelic dub of centrepiece Study in Blue.
Also, some of the best bits are the spectral interludes like Twilight and the unnerving strings of Sleep of the Serene.
Most adventurous of all though is Study in Blue, a duet with wife Hannah, which is a jazzy Augustus Pablo-like odyssey. Strangely, it also sounds the most like Style Council that Weller has in many years. Or maybe that's just an illusion? Because it's one trippy song, and while it is an anomaly on the album, it is a standout.
Stars: 3.5/5
Verdict: Mixed and adventurous bag from the Modfather
-TimeOut