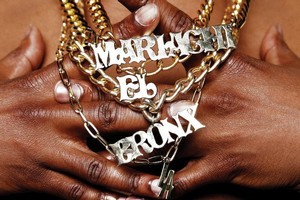 Currently on tour with the Foo Fighters, Mariachi El Bronx is the Latin-cum-mariachi guise of rowdy and reckless Los Angeles punk band the Bronx.
Their second self-titled album will take you back to the moseying prairie days of Bonanza and maybe even La Bamba. Only there is far more emotional venting to the Bronx's mariachi excursions.
Singer Matt Caughthran still has a slight rasp to his voice, something that takes on a far more lethal level in the band's punk guise, but on songs like Fallen and Poverty's King he is in romantic street corner serenade mode, and the self-titled instrumental is a regal and rousing centrepiece.
Who would have thought punk and mariachi would work? But this album proves it can be a marriage made in Mexico.
Stars: 4/5
- TimeOut