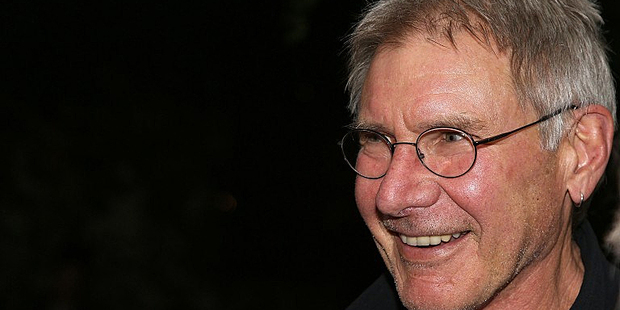 Harrison Ford has signed on to play a legendary broadcaster in the sequel to Will Ferrell's cult comedy Anchorman.
The veteran actor agreed to appear in Anchorman 2 ahead of reprising his role as Han Solo in an upcoming Star Wars trilogy, the Hollywood Reporter said.
He will star alongside Ferrell, who plays moustachioed newscaster Ron Burgundy, and a returning cast of Paul Rudd, Steve Carell, Paul Rudd, Christina Applegate and David Koechner.
Bridesmaids star Kirsten Wiig has also joined the cast, though details about her role are being kept under wraps.
Ford will play a legendary news reader "a la Tom Brokaw", the Hollywood Reporter said.
Ferrell wrote the screenplay for the Anchorman sequel alongside director Adam McKay.
Ford, 70, is also set to appear in thriller Paranoia, Ender's Game and Jackie Robinson biopic 42.