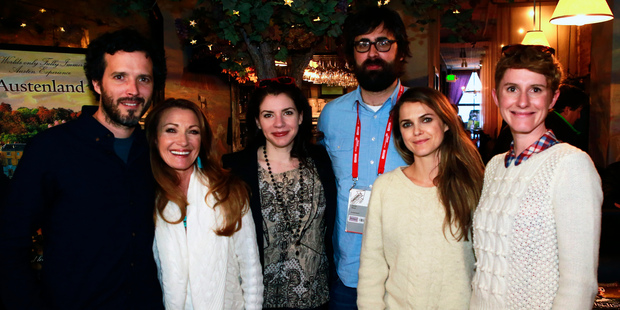 Flight of the Conchords star Bret McKenzie told an audience at the Sundance Film Festival it was his body that got him his role in Austenland.
"Yes, I was hired for my body," the comedian and actor said after the film's world premiere in Park City, Utah.
The funnyman stars as Martin, a love interest for lead Keri Russell.
Based on a novel by Shannon Hale, Austenland stars Russell as a single 31-year-old woman, Jane Hayes, with an unhealthy obsession with Jane Austen.
Jane pays to go to Austenland, a fantasy place Hale invented in her novel, where she encounters different customers and storylines in her search for Mr Right.
The movie is produced by Twilight's Stephenie Meyer.
It has received mixed reviews, with Guardian film reviewer Damon Wise calling it "rather messy". The festival runs until next Sunday.