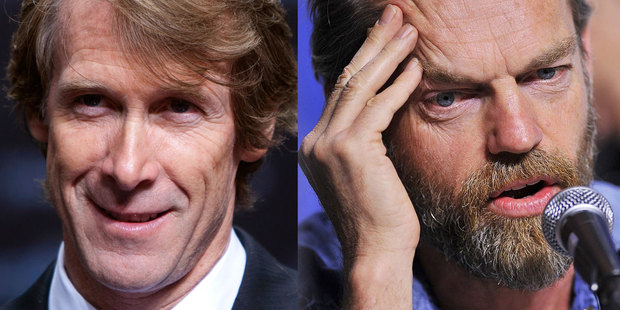 Transformers director Michael Bay has hit back after actor Hugo Weaving said providing the voice for evil robot Megatron in the hit film trilogy was "meaningless" to him.
Speaking to Collider.com earlier this week, Weaving owned up to knowing nothing about the three films and even admitted he had spent only two hours providing Megatron's voice in each film.
Weaving also said he had never read a script for the films, didn't know what his lines meant, and hadn't met Bay, who directed all three films
But Bay used his blog to strike back with a post criticsing actors who complain about their jobs, before evidentally changing his mind and removing the post less than a day later.
Before it was removed, Bay wrote:
Do you ever get sick of actors that make $15 million a picture, or even $200,000 for voiceover work that took a brisk one hour and 43 minutes to complete, and then complain about their jobs? With all the problems facing our world today, do these grumbling thespians really think people reading the news actually care about trivial complaints that their job isn't "artistic enough" or "fulfilling enough?" I guess The Hollywood Reporter thinks so.
What happened to people who had integrity, who did a job, got paid for their hard work, and just smiled afterward? Be happy you even have a job - let alone a job that pays you more than 98% of people in America.