Film-maker Michael Bennett tells Peter Calder why he was inspired by Otara as a setting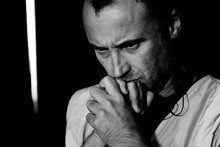 You could call Michael Bennett a long-distance film-maker. For a start, he's big on running - 40 marathons (including the 2009 New York City marathon) and two ultramarathons. And his film Matariki, which opens in cinemas this month, was conceived during a series of overnight email exchanges with co-writer Gavin Strawhan, who was on the other side of the world.
"He was in London and every morning when we woke up in our respective hemispheres we would write down a story that explored some of the themes we had discussed - maybe half a page - and email them to each other. We had this bank of 30 stories or so. Then next time he was back in New Zealand we beat them out and found the ones we were most drawn to."
The result was the first feature for the 45-year-old film-maker of Te Arawa (Ngati Pikiao and Ngati Whakaue) descent. It is a multistrand narrative set in Otara at the time of the title - the annual appearance in late May or early June of the small cluster of stars also known as the Pleiades or the Seven Sisters.
In the film, the lives of eight people are affected by a random act of terrible violence. Aleki, a car thief, crosses paths with a rebellious teenage Chinese girl whose house he burgles; a rugby league star steps in when he sees someone being savagely beaten, with tragic consequences; his brother has to learn to stand up for what he believes in and his wife has to learn to accept the love of her in-laws; meanwhile a damaged man loses the dog who is his only friend.
It's a complicated story, stitched together with considerable skill, and Bennett explains the decision to employ a multistrand narrative by invoking an image befitting the long-distance runner. "It's like cross-training. I run and swim and bike and a certain amount of running helps your swimming and vice versa; the mileage in one discipline helps the muscles in another discipline.
"For me the multinarrative story works a bit like that. You can take a story to a certain point and it informs all the other stories. You can do little leaps ahead emotionally for the audience. I love the form. It's an amazing form of narrative.
Matariki's many stories started life as a single one - a solo theatrical piece by Iaheto Ah Hi (Naked Samoans, Sione's Wedding). It was the story of his cousin, Aleki, a Tokelauan youngster in Otara, who was obsessed by stories he'd heard of the tautai, the master fishermen back in the islands, who could read the waves, currents and - especially - the stars.
"He would have been a fisherman back in the islands," says Bennett, "but here he grew up as a car thief. He was highly professional and took his craft very seriously but eventually he got caught and sent home - he is a master fisherman now, actually."
Bennett, whose CV includes award-winning short films and dozens of hours of television, including episodes of Outrageous Fortune and Mercy Peak, saw the stage piece and knew there was a film in it.
"My original impulse was to pursue it as a single story but I felt it wasn't going to quite fill out to the edges for a feature. So I thought about expanding the theme - the theme being transformation and renewal.
"Matariki fitted into that well. It's a time when you say goodbye to those who have passed on but also to that part of your life where you need to close doors and open new doors and move through them."
From the beginning, the Otara setting was central to the project - the South Auckland suburb is almost a character. When Bennett, who was raised in "very monocultural Motueka" arrived in Auckland, he was "dragged off to Otara" by his girlfriend.
"It was amazing. I'd never been in such a place.
"Walking down the street, you would come across four or five languages in one block. It was a given that this film was going to exist in that world, because that's where the story comes from."
Interestingly, the film avoids the easy payoff of delivering justice to the character whose single act of violence sparks all the action. Bennett is unapologetic.
"The film is about transformation and transcendence. It would have been an easy satisfaction to get the bad guy, but it's not his story.
"He's caused everything else and it's how the other characters deal with the results that is the story. Shit happens. It's how we deal with it as human beings that defines our characters."
LOWDOWN
Who: Michael Bennett
What: Otara-set feature film Matariki
When: Opens November 18
-TimeOut
By Peter Calder

Email

Peter