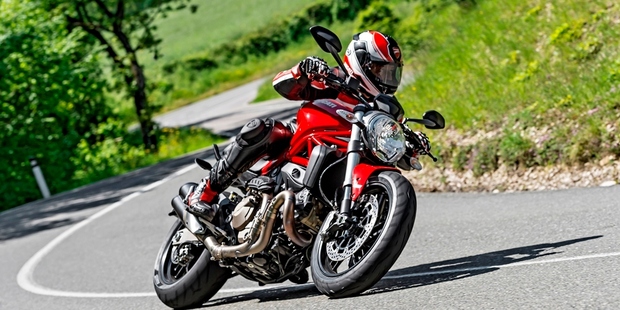 Having delivered over 290,000 Monsters since the original more than 20 years ago,Ducati's new mid-size model maintains its stylish character using the new chassis and muscular styling of the Monster 1200 with premium components and full integration of Ducati's latest performance, safety and comfort tech.
Powered by the latest edition of Ducati's very successful 821 Testastretta 11° engine, the highly accessible new Monster combines 83.5kW and 89Nm of torque with an impressively lightweight of just 179.5kg dry.

High-spec brakes, excellent suspension and stylish componentry merge with Ducati's best-yet ergonomics to make the Monster 821 the Italian manufacturer's most attractive mid-range Monster ever.
Super comfortable and with an innovative adjustable height seat, the model also combines 8-level traction control (DTC), 3-level ABS and 3-level Ride-by-Wire power settings into Ducati's user-friendly, press-button Riding Modes; Sport, Touring or Urban.
Using next generation technologies to create an enhanced rider/motorcycle relationship, delivering a high-adrenaline experience while constantly reassuring with the feeling of complete control and ergonomic integration is the Monsters mission statement.
Ducati New Zealand has announced pricing for the new Monster 821 range prior to its arrival in New Zealand later this year.

Starting the range at Monster 821 $19,490 plus on road costs is the Dark Stealth, with the 821 in Red and Star White Silk both coming in at $19,990 plus on roads.
• Read more Bikers protest outside Parliament
• Read more Motorcycle rally roars back to life
• Read more We get a kick out of the Yamaha SR400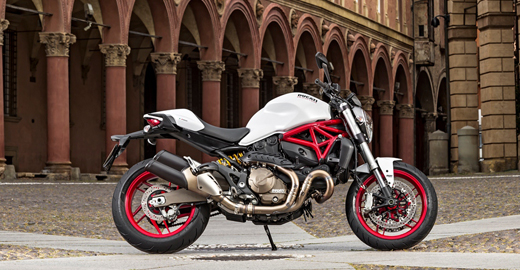 The three variants each come with their own unique characteristics:

Dark Stealth comes with a black frame and wheels along with no passenger seat cover.
Monster 821 in red has a red frame combined with black Wheels while Star White Silk - Red Frame with Black Wheels, both coming with the traditional Monster passenger seat cover.
The monster 821 arrives in country later this month and with first deliveries shortly after.
Follow Driven on Facebook and Twitter for the latest motoring news.