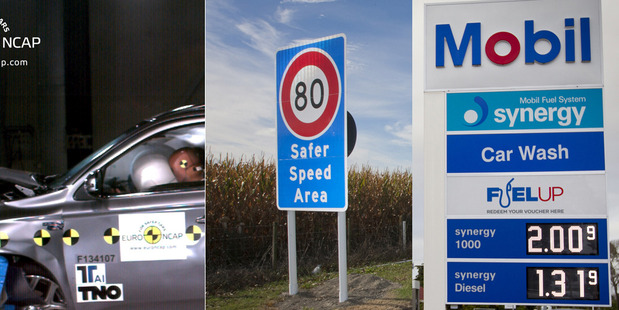 Motoring misconceptions: we're here to clear a few up. Some are to do with semantics, some concern science: but here are five myths that we think deserve to be busted.
PETROL IS EXPENSIVE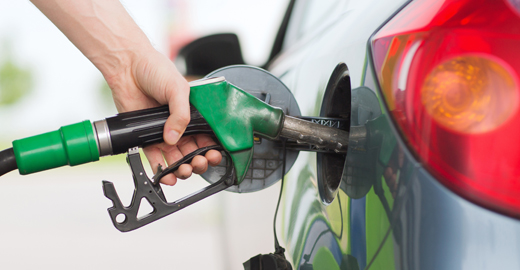 Petrol isn't that expensive when you consider what freedoms it offers you.
It's easy to see why petrol is a grudge purchase for so many people: you keep pouring the stuff into the tank and then it just disappears as you drive around. With the cost of filling a 50-litre tank currently at about $108, it's a big drain on your wallet.
• Read more Can you buy a new car for under $20k?
• Read more Remuera tractors in rego dodge
• Read more How to avoid paying too much on gas
But think of the wonderful things that mobility and the private motor vehicle bring us: that sense of control, the freedom to be in different places as we choose. Failing that, remember that New Zealand still has the fifth-lowest fuel tax in the Western world. Petrol is actually cheaper than a 750ml bottle of Pump water from the supermarket ($3.99 per litre as this is written), despite having more complicated packaging and distribution demands.
Something else to consider for new-car buyers. If you have a humble Toyota Corolla GX, it will cost you $5600 per year to fill it up every week. Given that 55 per cent depreciation over three years is a realistic figure for a new car, it's costing you $5800 just to have the thing in your driveway (that's before you even consider finance or insurance). So petrol is not necessarily even the most expensive part of running a car.
FOUR-WHEEL DRIVE GIVES YOU MORE GRIP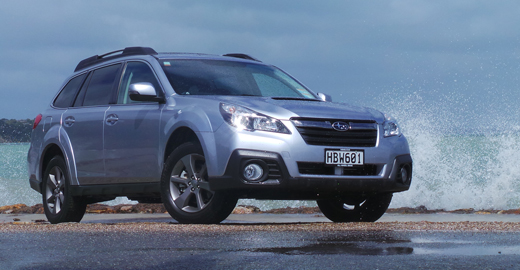 Four-wheel drive vehicles can keep going strong over wet, loose and just plain rough surfaces, so it stands to reason that they have more grip than conventional two-wheel drive machines. Indeed, more than one automotive brand famed for its four-wheel drive technology has advertised the advantage of having so much more "grip" on the road.
But a four-wheel drive vehicle does not have any more grip than a two-wheel drive one.
The amount of grip a tyre has on tarmac, gravel or mud is affected by a multitude of things: rubber compound, the design of the suspension, the weight of the vehicle, even aerodynamics. But it has nothing to do with whether the wheel is driven.
What four-wheel drive does give you is more traction: the ability to apply power to the surface below and maintain forward motion, because the load is spread between four wheels instead of two.
A semantic matter, certainly. But there's a misconception that grip and traction are the same thing. Maybe that's why you see so many crumpled high-performance four-wheel drive cars on the back of transporters during the winter months.
GEARBOXES WITH TWO PEDALS ARE AUTOMATIC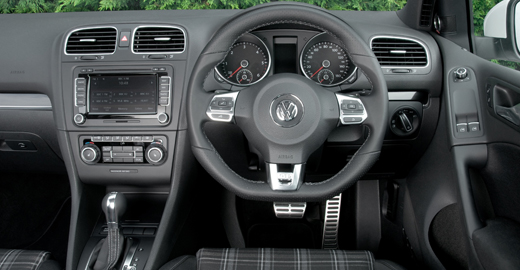 Volkswagen Group uses DSG or S tronic transmission combining manual and automatic.
It used to be so simple: if you changed gears yourself and used a clutch pedal, then your car was manual. If it could change gears itself and only had two pedals, it was automatic.
That's not the case any more. The main difference between a manual and automatic transmission is that a manual has direct drive from the engine to the wheels via specific gearsets, which is why there needs to be a clutch - to disengage the two while you change from one gearset to the next. An automatic generally has planetary gears (different combinations produce the different ratios) and a torque converter: a fluid coupling which can moderate the supply of power and also allow the drivetrain to stay in gear while the car is stationary. Hence the ability of a traditional automatic transmission to start from standstill and change gears all by itself.
Manuals require lots of driver input of course, but have great performance and economy. Automatics are very easy to drive, but they are often not as efficient because of their complexity and that energy-sapping middle man, the torque converter.

So how come there are so many automatics around these days that have better performance and efficiency than their manual equivalents? Because many of them are actually manuals with automated clutches.
Until a decade ago, you would never have mistaken an automated manual for anything else: the likes of Alfa Romeo's Selespeed and Peugeot's Automated Transmission (AT) were really jerky. But the advent of automated twin-clutch systems - where one clutch opens as the other shuts - has created two-pedal manuals with all of the advantages of three-pedal systems but with the ability to change gears even more quickly and smoothly than a conventional automatic.
Such gearboxes are now used by many makers, including the Volkswagen Group (DSG or S tronic), Porsche (PDK), Mercedes-Benz (DCT) and Ford (Powershift). But they are definitely manual, even though your left foot is idle.
Getting into other forms of automatic gearboxes, such as the increasingly popular Continuously Variable Transmission (CVT), will only confuse us further. So we won't.
OLD CARS THAT DON'T CRUMPLE ARE SAFER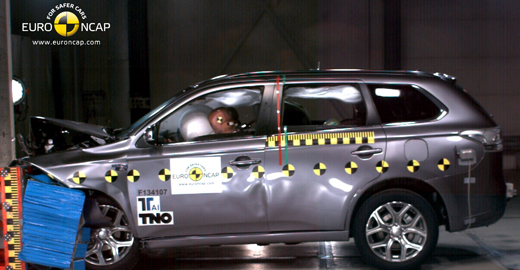 New cars are made to absorb a collision's impact and reduce its effect on the driver.
It's staggering how often this one still comes up. How can a modern car that seems to disintegrate at the slightest impact possibly be safer than an old one that survives a substantial impact with hardly a mark on it?
It's simple high-school physics: energy cannot be created or destroyed, it can only be transferred from one form into another. If you are unlucky enough to have a car crash, there's a great deal of impact energy that has to be transferred somewhere. If the vehicle itself is unyielding, that massive impact will be transferred to the car's occupants.
That's why modern cars have crumple zones and energy-absorbing internal structures: to disperse crash force in a controlled manner, away from the passengers. So cars crumple to protect their occupants, although you'll notice the passenger cells of modern cars are still very strong indeed, to maintain a safe zone around the cabin while the rest of the car takes the hit. Check out any image of a five-star ANCAP crash test and you'll see what we mean.
SPEED KILLS
The late LJK Setright was arguably the most erudite motoring journalist of his time. Not to mention often quite mischievous.
According to the great man in one of his 1990s columns: "Speed does not kill. Speed saves time, which is life."

Follow Driven on Facebook and Twitter for the latest motoring news.