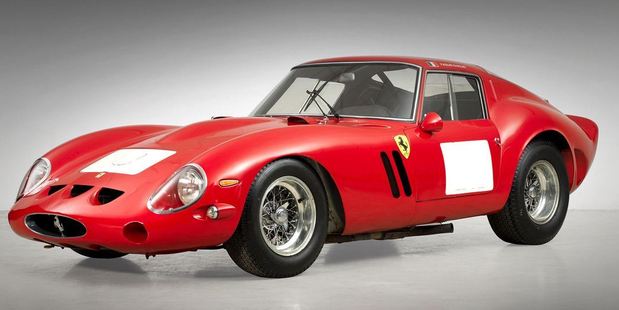 A Ferrari has become the most expensive car sold publicly, fetching US$38 million ($44.7 million).
The 1962 Ferrari 250 GTO Berlinetta, known as 3851 GT for its chassis number, is one of only 39 made, and is regarded as one of the world's greatest Ferraris.
The crowd watching the sale broke into applause after the buyer's bid was confirmed at Bonhams' Auction in Carmel, California.
• Read more David Brown's speedster dream realised
The previous price record, set at a Bonhams' sale in Sussex last year, was a 1954 Mercedes-Benz W196 R F1 Racer, bought for about £18 million ($35.4 million).
Bonhams chairman Robert Brooks said: "It's been a privilege to represent this outstanding car and we are absolutely delighted with today's results."
The GTO was the 19th of its model made and had been owned since 1965 by a racing enthusiast family, the Violatis, who used it to compete in races.
But maker Ferrari had to repair the vehicle after a 160km/h tyre blowout during a race caused a crash that killed its previous owner, French skiing champion Henri Oreiller, in 1962.
-Independent
Follow Driven on Facebook and Twitter for the latest motoring news.