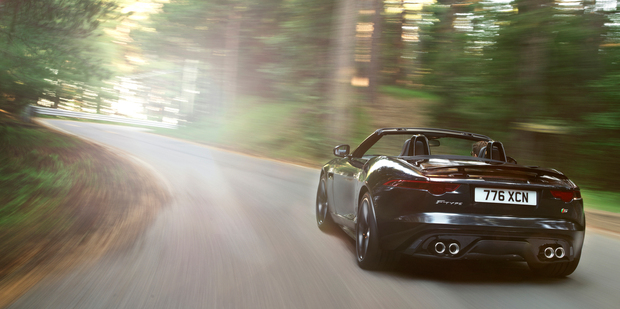 Jaguar New Zealand is recalling its F-Type V6 sports cars due to a glitch with its rear spoiler.
The speed limiter on 2015 supercharged V6 F-Types doesn't work if the automatic deployable rear spoiler fails to pop up. The company says it could cause a safety issue above 217km/h.
• Read more Holden boss reveals Commodore replacement to dealers
• Read more Iconic Race to the Sky to return in 2015
The warning says, "The degree of directional control is minimised [if the spoiler isn't activated] and this significantly increases the risk of an accident."
Without the 120kg downforce of the spoiler, the car could lose rear grip at high speeds and the speed limiter should kick in to prevent the car reaching unsafe speeds when this happens.
Jaguar NZ's brand manager, Paul Ricketts, told Driven that two of the F-Types in New Zealand were affected. In Australia, seven had been recalled. The affected vehicles will be updated with the correct calibration software.
Follow Driven on Facebook and Twitter for the latest motoring news.