Italian group sees itself as not just a car brand but a lifestyle brand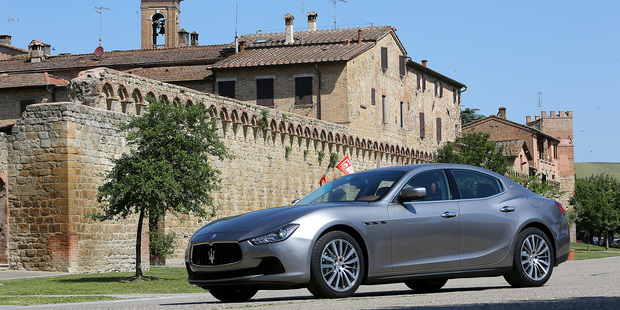 Maserati expects to quadruple its sales in New Zealand by 2016 when it expands its range of exclusive sports vehicles, including its luxury Levanti SUV.
Maserati's director of general overseas markets, Umberto Cini, told Driven during his visit to Sydney this week that he expects sales of 150 annually in New Zealand and 1500 in Australia within two years.
In 2013, 40 Maserati vehicles were sold in New Zealand and the company is nearly matching that figure mid-year.
Maserati New Zealand's general manager, Glen Sealey, told Driven that having a dealership here helped increase sales of the Italian brand.
"Already 37 cars have been sold this year and it helps that we have a standalone dealership in Newmarket, Auckland," he said.
Sealey also said there was strong sales with the older model GranTurismo and GranCabrio in New Zealand.
To celebrate Maserati's 100th year in production, the company is launching limited centennial editions of the GranTurismo and GranCabrio that Sealey hopes will be available in New Zealand.
"I'm keen to have a few but I'm still in negotiations," he said.
Maserati New Zealand, which is run out of Australia by Sealey, has already launched the revamped Quattroporte luxury large sedan and Ghibli this year and expects to add the Levanti SUV in 2016, then the Alfieri two-seater coupe followed by the cabriolet version of it, then a new GranTurismo four-seater coupe and its soft-top version by 2019.
The Ghibli will be Maserati's strongest performer internationally this year and there is already a production backlog, said Cini.
The Italian company's expansion was announced in May as part of parent company Fiat Chrysler's worldwide five-year plan.
The Levanti is based on the Jeep Grand Cherokee's platform and debuted at the 2011 Frankfurt motor show but Maserati has no plans to make a compact luxury SUV, like Porsche New Zealand's recently launched Macan.
"We will not make anything smaller than the Levanti and Ghibli," said Cini.
He was appointed to his role in 2012 after joining Maserati in 2004, working as sales manager for Italy. Before that Cini worked with such brands as Audi and Jaguar.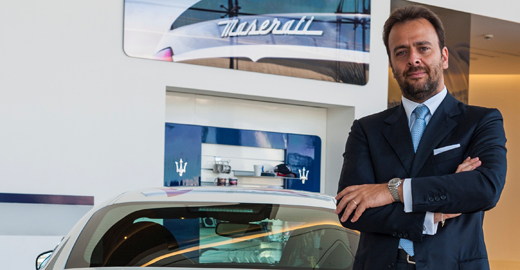 Umberto Cini says Maserati's Italian origins are crucial to its continued success.
The biggest player in Cini's portfolio is Japan with increased sales in the Middle East, South Korea and Australasia. But the Italian company is having unprecedented growth in China and America with a four-wheel-drive version of the Quattroporte a big seller in the States.
But despite the worldwide demand for its luxury vehicles, Maserati will cap its global production at 75,000 annually by 2018, with a 1500 cap in Australia and no more than 150 sold in New Zealand each year.
• Read more Driven tests the new Maserati Quattroporte Diesel
• Read more All new cars sold in NZ to have Electronic Stability Control
Cini said it wanted to remain an "exclusive brand" rather than a luxury car company such as Porsche or premium like Mercedes-Benz, BMW and Audi. "Maserati is not just a car brand, it's a lifestyle brand," Cini said.
Despite the ability to move production out of Italy to increase volume, Cini said Maserati's Italian origins are crucial to its continued success.
"For us we are one of the most historical brands in Italy and we work on that element and if you look at our history it's rooted in Italian culture in terms of motorsport and in terms of production," said Cini.
"Production is in Italy also because it allows us to be more efficient with the platform.
"We can use the strengths and the leverage of the group. Italian is a core value, so they will [always] be produced in Italy."