This year marks the 20th anniversary of the appearance of one of The Good Oil's favourite Touring Cars of all time; the TWR Volvo 850 Estate that raced in the British Touring Car Championship.
When Tom Walkinshaw Racing teamed up with Volvo the decision was made to use the wagon, as it was aerodynamically superior to the sedan. Nobody was told of this, not even the drivers, Rickard Rydell and Jan Lammers.
Rydell later commented that if he had known he would be racing a wagon, he may have had second thoughts about signing.
But still, the big Volvo proved to be an extremely strong competitor, with Rydell taking third in the BTCC in 1995 and 1996, despite some of the other manufacturers taking a dim view of Volvo entering a wagon in a series that they were taking part in to boost their car's sporting image. Volvo brilliantly countered this criticism by running one parade lap with a large stuffed dog in the back ...
While the 850 Estate was aerodynamically superior to the sedan, it did have a higher centre of gravity which led to one of its most fondly remembered traits; bouncing over the ripple strips and going through most corners on two wheels.
So why do we bring this up? Well, to be completely honest, it was as good an excuse as we needed to run this picture of the 850 on two wheels. Did we even really need an excuse?
Every square centimetre used
Ever wonder how they get everything to fit in a modern racing car?
Well, thanks to Nissan, you need wonder no more. The Japanese company has released a cutaway picture of its remarkable ZEOD electric racing car and what it shows is really quite impressive.
The ZEOD appears to be basically a seat, a driver and an engine, with the body shrink-
wrapped around all of that. There is enough around the driver to protect him in the event of a crash, but not much room to move.
Nothing is even a fraction bigger than it needs to be and everything is there to serve a functional purpose. A wonderful, fast purpose.
Paint means cleaning is a thing of the past
Are you the lazy sort of pathetic excuse for a human being that hates to clean your car?
Of course you are. We all are. No one likes cleaning their car - that is why God (or, I dunno, Mobil) invented automatic car washes.
But now Nissan has come to the rescue of lazy people who like to have clean cars everywhere - a self-cleaning paint!
Well, to be accurate, it is actually more a ''dirt-repelling'' paint that may well mean the future of cleaning cars may, well, not have a future.
The specially engineered super-hydrophobic and oleophobic (those are actual words - we checked) paint, which repels water and oils, has been applied to a European market Nissan Note to create what Nissan are calling the world's first self-cleaning car.
To assess the real-world effectiveness of the super-hydrophobic (that is just such a cool
word) as a potential aftermarket application, engineers at Nissan Technical Centre Europe are testing the self-cleaning Note in a ''variety of conditions.''
Nissan is the first carmaker to apply the technology, called Ultra-Ever Dry, on automotive bodywork.
By creating a protective layer of air between the paint and environment, it effectively stops standing water and road spray from creating dirty marks on the car's surface.
While we are a fan of the technology, the name needs work. Super-hydrophobic something would've been much better.
Superb Hongqi limo recalls Rolls Royce
Okay, so a lot of Chinese cars may appear to be knock-offs of western cars and some may be poorly built or just plain wrong looking, but not this bad boy. In fact the Hongqi L5 may just be the coolest Chinese car ever produced. And it certainly is the most expensive.
The Hongqi (which means ''red flag'' in Chinese) L series debuted last year and was shown off again at this year's Beijing Motor Show.
Previously Hongqi limousines have only been available to government officials and the like, but the L5 is the first to be made available to the general public. Well, the rich ones, that is.
The L5 is roughly the same size as a Rolls Royce Phantom, weighs 3,200kg, is powered by a 300kW/550Nm all-aluminium 6.0-litre V12 and features hydro-pneumatic suspension, ''intelligent'' four-wheel drive and a fantastic interior that is full of leather, hand-carved wood inlays and, of course, jade.
It is utterly spectacular and The Good Oil is happy to say that it is a Chinese car that we desperately desire. However, as well as sharing its size with the Phantom, it also shares a similar price tag - a Chinese businessman ordered the first one at the show for 5 million
yuan, or a staggering $933,000.
Paceman looks cute re-engineered as a ute
Remember the impossibly cute and surprisingly useful ute version of the original Mini? Well, you are probably one step ahead of the interns at BMW's plants in Munich and Dingolfing who created this new version from a Paceman - the chances are pretty good they have never seen an original one!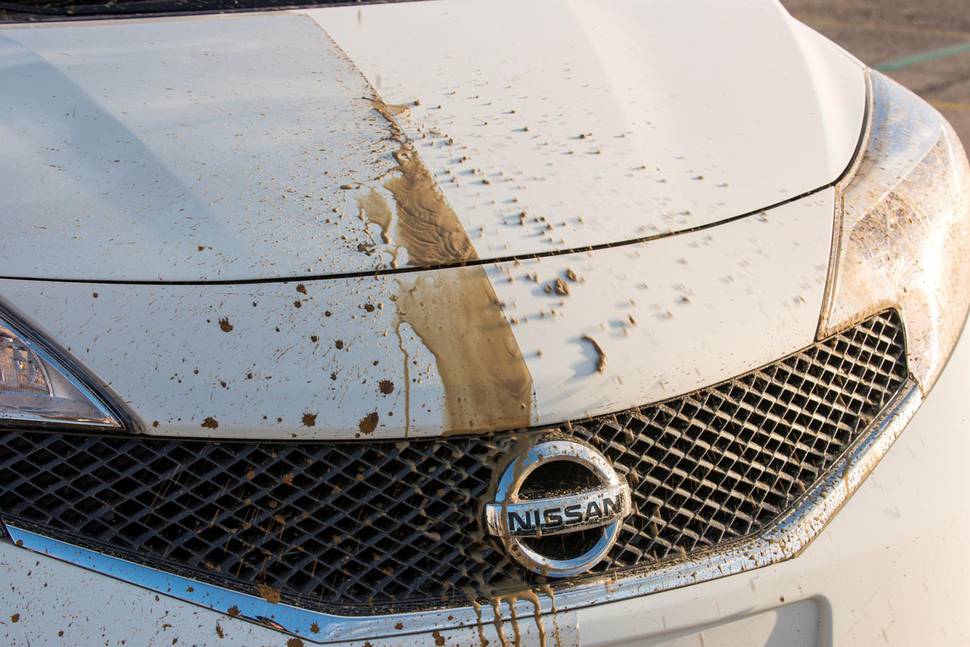 Anyway, the Paceman Adventure, as they are calling it, is a very cool little piece of kit that will never see actual production, but The Good Oil rather likes it anyway.
The students at the BMW plants transformed a Paceman Cooper S ALL4 (that is Mini-speak for 4WD ... ) into the Adventure by hacking the roof off, ripping out the rear
seats and bunging a new roof and a tray in the back. That is about as technical as The Good Oil really likes to get ...
The modified chassis has raised suspension for improved ground clearance, a snorkel for better wading capabilities and off-road tyres, as well as that cool roof rack with all the lights and the spare tyre.
Of course, BMW then crushes our dreams with the cruel phrase ''there are no plans for series production''.
C'mon BMW, you finally create a Paceman that looks good - and would actually be mildly useful - and you DON'T want to produce it?
We are the world
A New York taxi driver who was caught skipping tolls on the Robert F. Kennedy bridge and Queens-Midtown tunnel has been charged with grand larceny.
This may seem extreme for skipping a few tolls, but it turns out Rodolfo Sanchez did it more than 4000 times in 18 months, racking up an unpaid total of US$28,000 ($32,651).
So what was Sanchez's dastardly plan to avoid the tolls? He tailgated the vehicle in front
and slipped through before the barriers came down ...
Number Crunching
5.8 Billion US dollarsThe amount, according to the US Census Bureau, that the car wash industry makes annually in the US.
113,000 WashesThe number of car washes in the US.
2.3 Billion carsThe number of cars washed each year by car washes in the US, or 8 million a day.
350,000 PeopleThe number of employees in the US car wash industry.