Two riders out of 60 finished, so they made it harder, writes Andy McGechan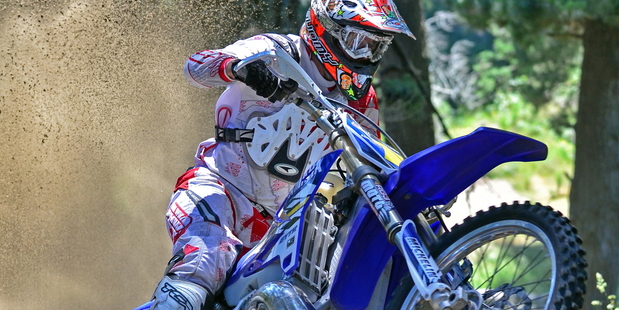 Ever been told to "go to Hell"? This is probably the place they meant ... the No Way In Hell enduro, the country's premier extreme enduro event, run by the man who should know, Tokoroa enduro wizard Sean Clarke.
This weekend's KTM and Kiwi Rider magazine-sponsored extreme enduro will be the fifth No Way In Hell (NWIH) - quite a surprise as so few riders survived the inaugural event in 2010 ... in fact, only two out of more than 60 starters.
Again set for Oparau near Kawhia, on April 20 and 21, this year's NWIH will be a little different because its soul-destroying and body-breaking qualities have been ramped up considerably.
Riders have been warned to brace themselves for The Big Three, the fifth round of six in the New Zealand Enduro Championships at Oparau on April 19, before subjecting their battered bodies to NWIH action over the next two days. Also, they might consider riding the Hauturu Trail Ride at the same venue on April 20 - just to keep the muscles warmed up.
The NWIH extreme enduro is a stand-alone event but also doubles as the fifth and final round of the annual KTM Extreme Enduro Series, a competition that runs separately but parallel to the enduro nationals.
"There will be some pretty hard sections to test the riders but it's actually the weather that may play the biggest part in how tough the course becomes," said Clarke.
"The course won't be impossible but the riders will certainly have to be on their toes just to finish it."
Kiwi international Clarke is a multi-time New Zealand champion and a four-time medallist at the Olympic Games of enduro racing, the International Six Days Enduro.
A prologue race on Sunday determines the start order for Monday's main event, where riders will be started a minute apart.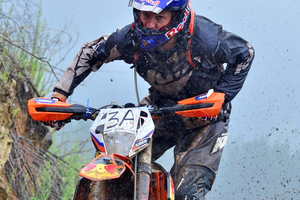 The current national enduro champion and points leader after four of six rounds in this year's championships, Auckland's Chris Birch, is clear favourite to win both the nationals round and the NWIH event at Oparau, but three-time national cross-country champion Adrian Smith might have something to say about that, the man from Mokau having stolen Birch's thunder in winning the previous round of the enduro nationals near Christchurch a fortnight ago.
Glen Eden's Birch was winner of the inaugural NWIH event, the only one to finish unaided, in a time of 3 hours 12 minutes. Hokianga's Mitchell Nield was 2 hours behind in second place. Following Nield, in finishing order, were Taupo's Mark De Lautour, Mokau's Smith and Marton's Cam Smith (no relation), who each took more than eight hours to complete the race.
Kiwi international Birch also won last year's event and rates as favourite to collect the trophy this weekend too, although last year's NWIH runner-up, Hawkes Bay's multi-time national moto trials champion Warren Laugesen, last season's KTM Extreme Series winner Mike Skinner, of Auckland, and seven-time and current national moto trials champion Jake Whitaker, of Wainuiomata, can't be discounted.
Other experienced NWIH riders such as Nield, De Lautour, the two Smiths and Tauranga's rising star Jim Lowe-Pattie should also threaten to steal Birch's glory.
A rider's skill, strength and stamina will be stretched to the limit and bike reliability pushed to the brink, but luck may also play a huge part in this least heavenly of all off-road events.