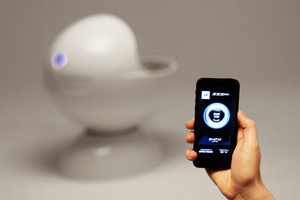 Germans don't have a sense of humour? Don't let anybody at BMW hear you say that, as the Bavarian company has a very good sense of humour indeed.
No, we are not talking about the 5 Series GT (although that is pretty funny), we are referring to the latest of BMW's legendary April Fools' Day jokes.
In previous years BMW has promoted such wonderful new technologies as "Magnetic Tow Technology" which allowed BMWs to creep up behind other traffic and magnetically latch on for a fuel-free ride, multi-coloured BMW roundels to show support for your favourite political party, a rain-deflecting convertible, a moveable steering wheel system so British drivers could switch across to LHD when they went to France, a badge washing system, road warmers, a Canadian autobahn, dog repelling wheels and a thoroughly brilliant M3 ute!
This year BMW went one step further in New Zealand and even set up a website for its latest prank - bmwzzz.co.nz - which was a rather brilliant BMW ZZZ Series Cot. Cleverly subtitled "The Ultimate Sleeping Machine", the smartphone-controlled cot simulates the sound and movement of a car to make grumpy babies fall asleep.
According to a statement from BMW NZ managing director Nina Englert, the cot is "another example of how we are committed to reducing fuel use and negating carbon emissions, as with the ZZZ Series Cot there is no longer a need to drive countless kilometres around the neighbourhood".
As well as being a clever prank - and something a lot of parents would love to be able to buy - the ZZZ Series serves as a loose introduction to BMW's new family-friendly 2 Series Active Tourer and represents the first time one of the company's pranks has been tied in to a model launch in New Zealand.
The Good Oil promises to make no jokes about the BMW's first FWD people mover and falling asleep, because that would just be too easy.
Going underground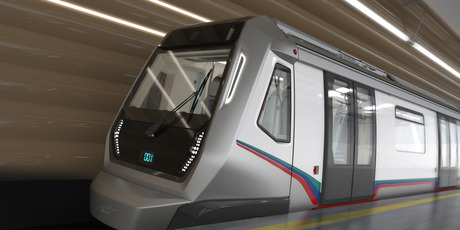 No, this is not another of BMW's legendary April Fools jokes - BMW has designed a train
for a new subway system that is being constructed in Kuala Lumpur.
BMW DesignworksUSA is responsible for the subterranean people mover, having had
experience with the whole underground train thing before when it designed a refresh for the San Francisco BART (Bay Area Rapid Transit) trains last year.
The trains for Kuala Lumpur are based on the Metro Inspiro system created by Siemens and will be built in Malaysia. The will have a 30-year lifespan and be about 95 per cent
recyclable at the end of those 30 years. Being BMWs there will also no doubt be a massive
options list, but at least the much-used ''handles like it is on rails'' cliche will be remarkably appropriate.
We are the world
Car owners across the UK were left scratching their heads when they found their cars
covered with a fine red dust.
It had the appearance of the sort of fine, sandy dust you would expect to see in the Sahara, for example. Which is exactly what it turned out to be.
According to meteorologists, the exact right combination of elements occurred, including a sandstorm in the Saharan region, the wind from the south/south-east, and the right sort of rain, to carry the dust across the Mediterranean sea to northern Europe.

Red faces over sound of silence
CBS current affairs show 60 Minutes aired an interview with Tesla founder (and possible James Bond-esque super villain) Elon Musk in the US.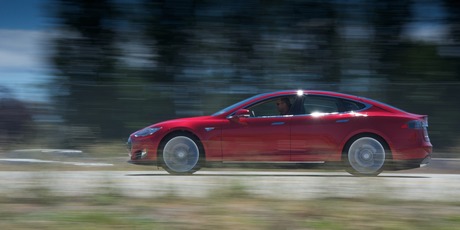 By all accounts it was a very good interview with the man behind the sexy Model S electric car, but there was one thing that stood out as a bit odd to anyone who knew anything about electric cars - the engine sounds of the all-electric Model S during the driving shots.
That's because a CBS video editor, who clearly knows nothing about cars, electric or otherwise, decided the Model S needed a bit more engine noise so added some in.
To their credit CBS were quick to acknowledge and apologise for the error, saying that online versions of the interview would be corrected.
Personally, the Good Oil would like to think that the unnamed editor was simply paying tribute to one of the best movies of all time - Airplane! (also known as Flying High)
- where the Boeing 707 with jet engines is constantly accompanied by the sound of a piston-engined propeller plane.
Does FF stand for Facebook Farce?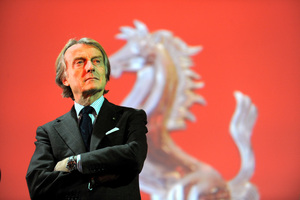 Ferrari faces a potential no-win situation in its legal battle with a 21-year-old over a fan page he created on Facebook.
Sammy Wassem started a Ferrari fan page on the social media site when he was 15 and
eventually grew it to more than 500,000 followers before Ferrari stepped in some time in 2009 and demanded control.
At the time Ferrari claimed that ''legal issues'' forced it to take over administration of the page, but Wassem could still use it, which he did for the next four years, creating content for the page and keeping it regularly updated.
Wassem says he asked Ferrari for financial compensation for the work he did, but never got anything. Then Ferrari terminated his administration rights and got an agency to take
over the running of the Facebook page.
Now everybody involved is suing. Wassem and his father are suing for payment for 5500 hours work and copyright infringement for taking over the page. And they want 10 million Swiss francs ($13 million).
Meanwhile, Ferrari is counter-suing for misusing the company's trademark.
The problem for Ferrari is, if it loses it has to pay a lot of money, but if it wins it will simply be seen as a big corporate bully that stole a teenage kid's Facebook page and then stiffed him on four years worth of wages.
Number Crunching
1.6 MILLION The number of likes on Sammy Wassem's Ferrari fan page.
13.4 MILLION The number of likes on Ferrari's official page.
16.3 MILLION The number of likes on BMW's page.
413.6 MILLION The likes on `Facebook for every phone' fan page.
1,884 The number of likes Driven has on Facebook. If you haven't already, go on, give us a like!