All through Mazda's new range are a pleasing array of must-have features
"Base", "entry level" or "price leader": all phrases commonly used to describe the least expensive model in an automotive range. They don't necessarily connote the negative, but they're not wholeheartedly positive either: it stands to reason that a car at the bottom of its range will do without many of life's little luxuries. Inevitably, you feel like you're missing out.
Or circa-2014, perhaps not. Traditional model structures still apply, but increasingly, base-model cars are very far from basic in their quality and equipment. Credit ever-higher levels of technology being applied to mainstream models, which gives makers more potential to upgrade their top variants and frees up more equipment to be filtered down into the lower-end cars. Credit intense competition in mainstream segments and high consumer expectations.
The all-new Mazda3 is a prime example. The base, entry-level, price-leading model is the GLX at $32,795 (same price for hatch or sedan) - as it happens, exactly the same price as the outgoing model.
Logic would dictate the Mazda3 GLX should be a modestly equipped car by any measure. We're talking about the entry level model in a small-car range, which will no doubt be the target model for fleets as well as budget-conscious private buyers.
But that's not the case. In fact, you could argue the GLX has everything a modern buyer could reasonably want and a few items that would have been the preserve of luxury cars a few years ago.
Mazda's new SkyActiv powertrain and construction technology is a given with this car, of course: it's the third in the maker's revitalised model range (there will be five more before 2016), following the CX-5 and Mazda6. But more about the oily bits in a minute.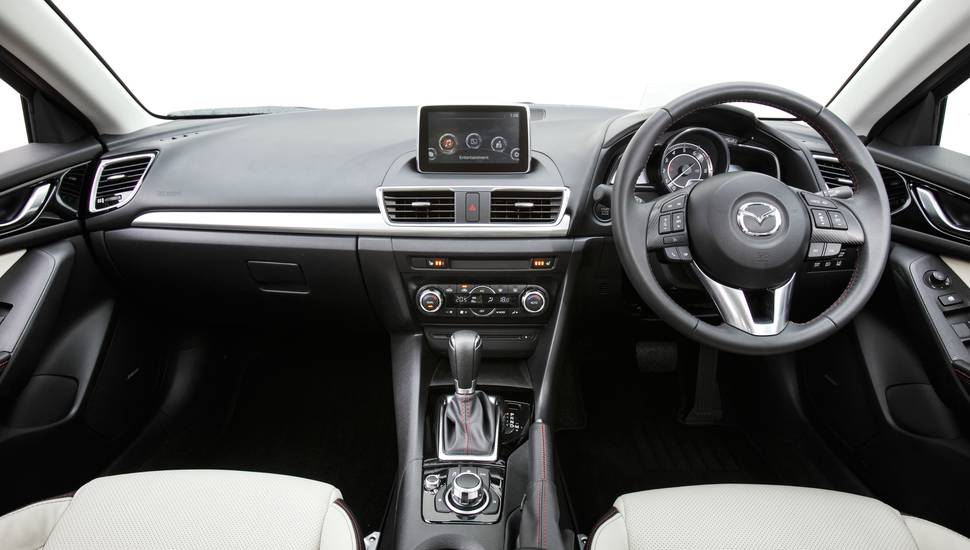 The new interior is slick, arguably the best design and quality-wise in the current Mazda range: plenty of soft-touch plastics (at least up top, with some lower-grade stuff low on the dashboard) and distinctive styling.
All Mazda3 models feature a new information screen called MZD Connect. It's a nifty piece of kit that can work as a touch device (although that feature locks out when driving) or be operated using a rotary controller. It does all of the stuff you expect, like audio and Bluetooth, but quite a bit besides. It serves as a link to applications on your smartphone, including internet radio stations such as Aha, Pandora and Stitcher. This is similar to Holden's MyLink system.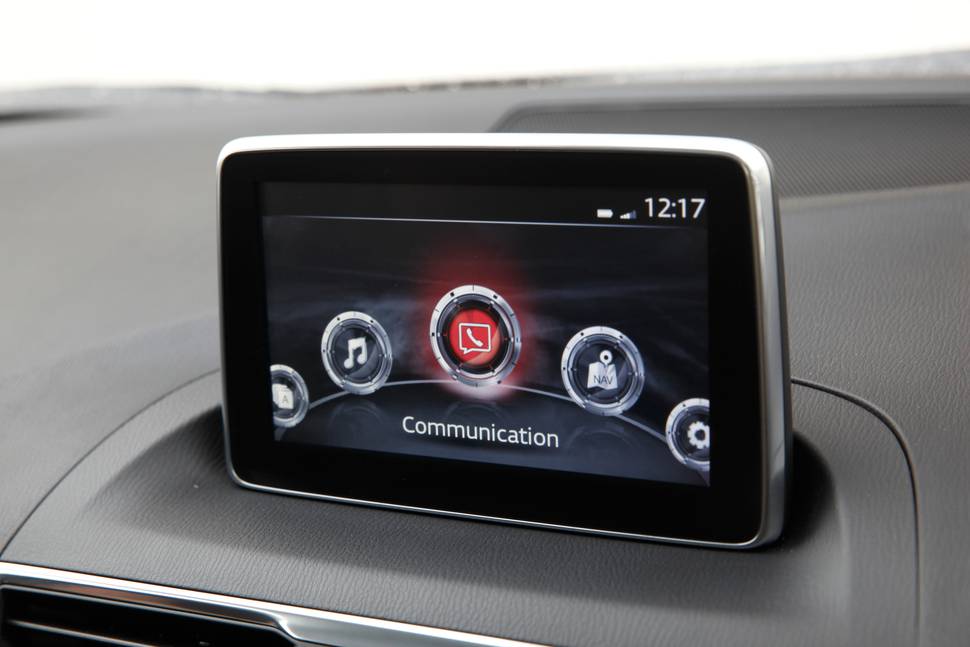 However, Mazda goes further by offering MZD access to social media through Facebook and Twitter. No, you cannot update your status while driving (because that status would likely be "just crashed"), but the system does have a text-to-speech function that will read posts to you.
The only thing missing from the GLX's touch screen is satellite navigation, which is an $800 option. It's almost a must-have, as it works so well and looks so good on the screen. You simply purchase the appropriate SD card (which is locked to your vehicle) and you're ready to go.
While the CX-5 and Mazda6 have independent TomTom sat-nav units mounted in their dashboards, the Mazda3 system is fully integrated into the car (the other models will follow).
Other goodies on the GLX include keyless ignition and a reversing camera as standard.
The days of steel wheels are over for the Mazda3: the GLX rides on 16-inch alloys.
Because Mazda's SkyActiv models are built on shared architecture, the Mazda3 powertrains are already familiar. The GLX gets the 2-litre petrol with 114kW/200Nm, returning 5.7 litres per 100km in six-speed automatic form: power and torque increases of six and 10 per cent respectively, but with fuel economy improved by 30 per cent compared with the previous model. A weight reduction of 100kg helps all of the above.
You get quite an engaging driving experience even with the base Mazda3. The 2-litre engine delivers on paper in terms of performance and efficiency and it mostly follows through on the road, although it still needs to work relatively hard despite its large capacity.
The eager chassis ensures the Mazda3 is one of the sportier machines in the small-car class - but then you knew that from what we've written about this car already. In short, the GLX is a very satisfying small hatch.
There are still gains to be made in stepping up the range, of course. The GSX ($35,295) has the same powertrain but adds safety technologies such as blind spot monitoring and rear cross-traffic alert, parking radar to go with the camera and automatic headlights and wipers. It also gets the excellent new sat-nav system as standard.
The SP25 (from $39,695) really ups the ante with the same 2.5-litre, 138kW/250Nm petrol engine as the larger Mazda6. It answers any questions you might have had about the strength and refinement of the smaller 2-litre unit and it can also be specified with a manual gearbox - although most buyers will go for the six-speed automatic.
Extra equipment on the SP25 includes a heads-up display, premium audio, paddles for the automatic gearbox, keyless entry and a different instrument cluster that puts the tachometer in the centre, Porsche-style.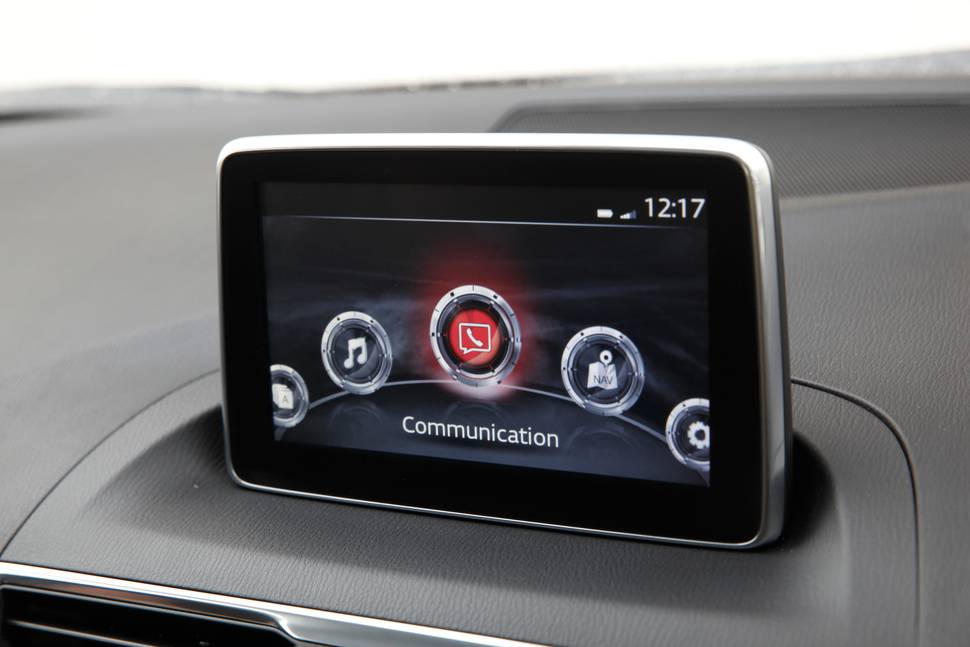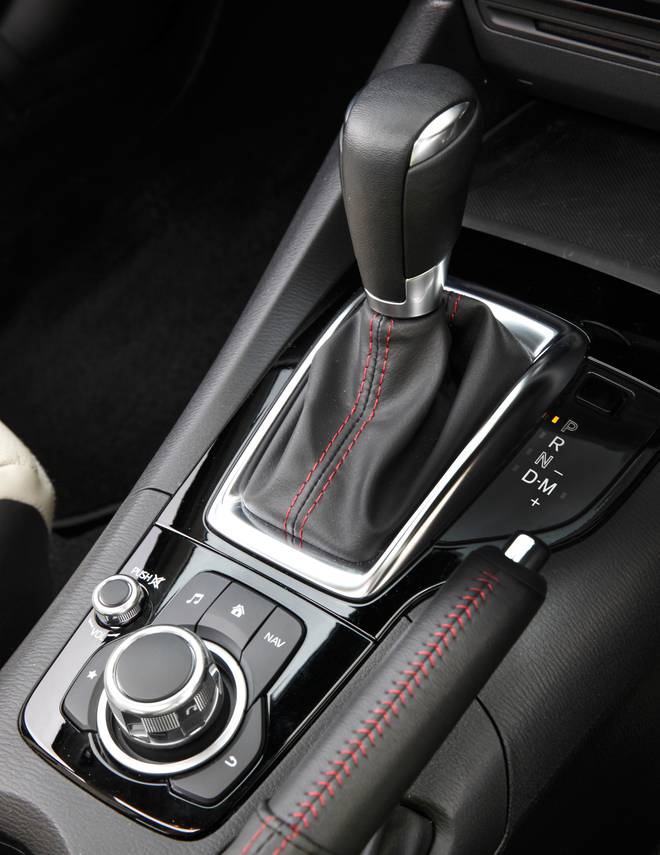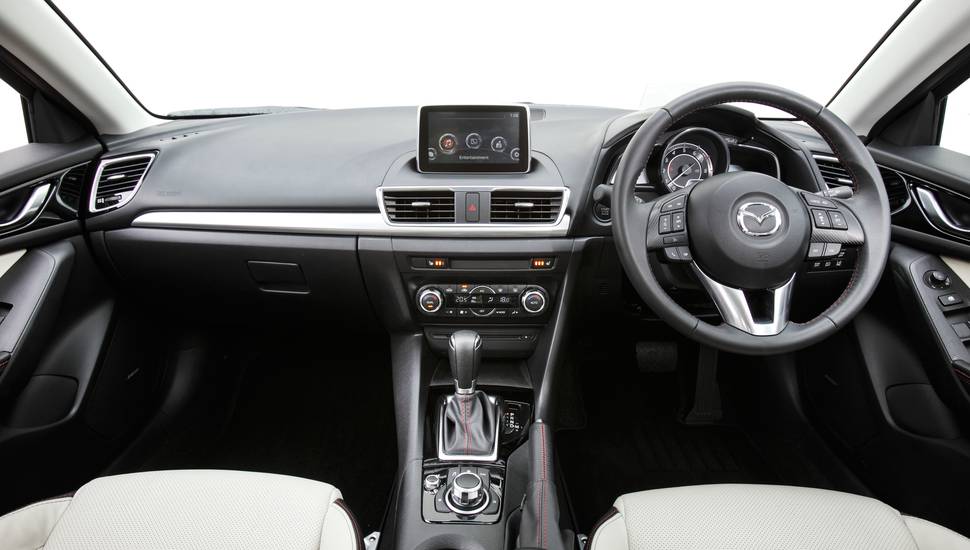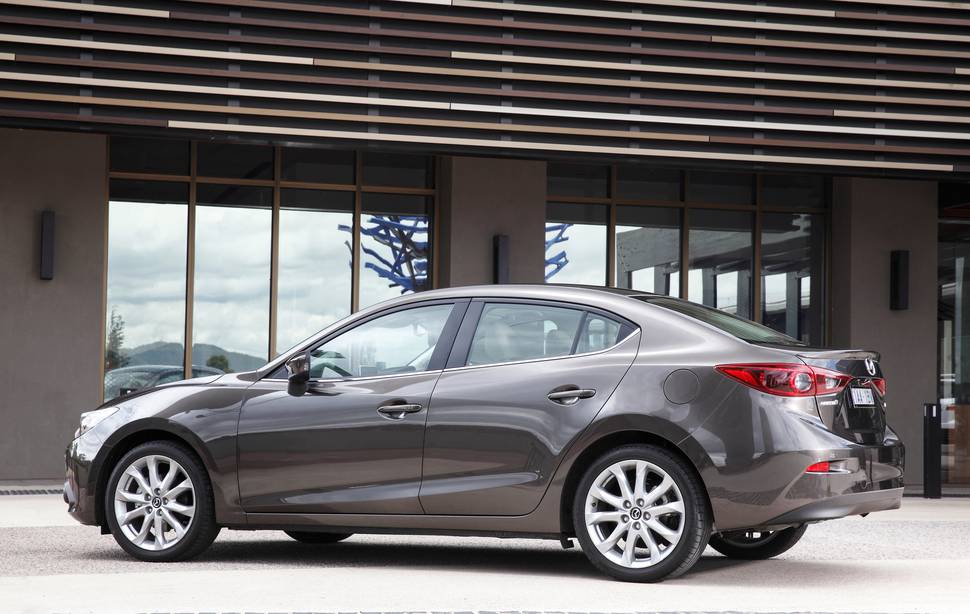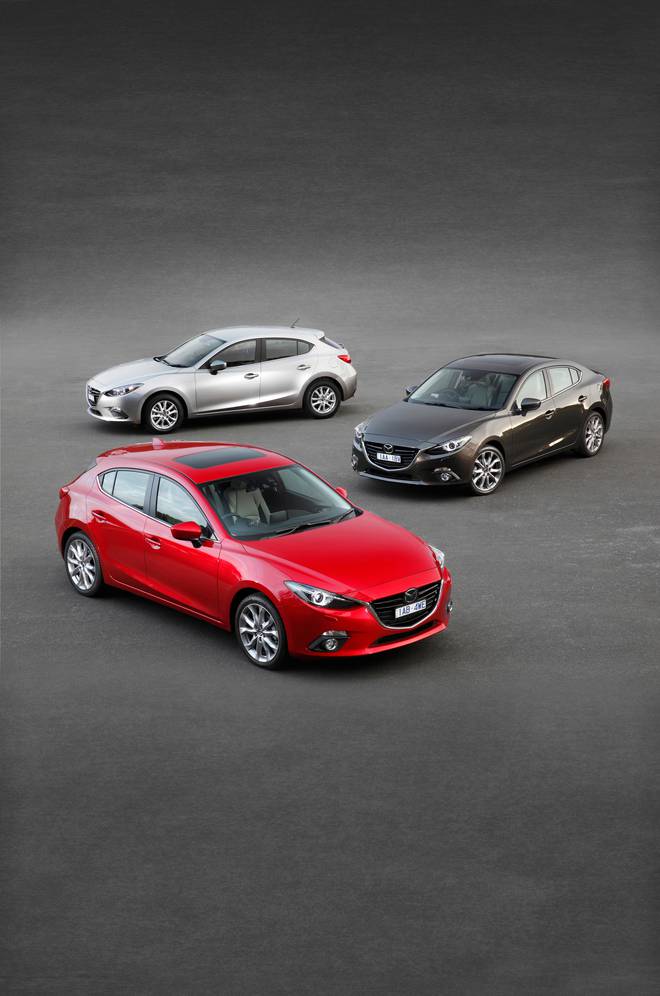 Are we there yet? Not quite, because Mazda has thrown the book at the flagship SP25 Limited. There are the expected luxury touches such as leather upholstery, power seats and sunroof, but the Limited also runs with a very comprehensive range of safety technology: high-beam control, forward obstruction warning, lane departure warning, adaptive cruise control and automatic braking support - including a city function that will automatically stop the vehicle from up to 30km/h to prevent a nose-to-tail collision.
Mazda claims there's nothing in the segment with anything like that list of standard equipment and it's hard to disagree.