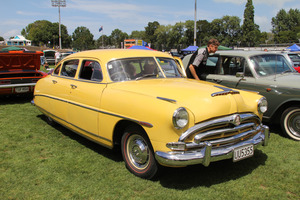 Western Springs will play host to owners and fans of classic cars on Sunday, February 2, for the annual Galaxy of Cars swap meet and show.
Held in the speedway stadium, the swap meet offers the chance to see more than 900 classic cars.
The event has been organised by the New Lynn Lions for fans to swap stories and car parts.
"It gives enthusiasts and owners of classic and vintage cars a chance to come together, buy and sell their various bits and peices and enjoy a fun family day out," says Noel Mountjoy of the Lions club.
Prizes will be handed out for the top three show cars and the best presented car club.
Entertainment for kids will include a bouncy castle and live bands will be performing throughout the day.
The Galaxy of Cars swap meet starts at 8am and the car show at 10am.
Proceeds will go to the Stroke Foundation of New Zealand.
Details: www.lovemycarnz.co.nz/events