EXECUTIVE Car of the year
WINNER:
Holden VF Commodore
You only have to open the door and settle behind the wheel to begin appreciating just how much work has gone into the VF Commodore.
The new dash architecture, switchgear and higher quality materials are out to convince you the VF is a more expensive car. Everywhere you look you can see how hard Holden has tried with the VF.
There's also a tidier model line-up with a generously equipped Evoke providing a renamed entry point before stepping up to the sporty SV6 or SS.
Clever technologies aren't just included in the VF, they are neatly integrated. The new electric power steering saves a little fuel and has been tuned to provide precision feel and I marvelled at how Holden can make a quiet push button electric park brake when so many six-figure luxury cars still sound like a winching challenge is taking place near the back of the car.
The VF's Automatic Park Assist is a handy innovation and the standard reversing camera is an important safety bonus while the blind spot monitoring and rear cross traffic alert functions - which were standard from the SV6 grade - are genuine helping hands.
- Colin Smith

LUXURY Car of the year
WINNER: BMW 650i Gran Coupe
Even in the upper realm of the luxury car segment life is getting very hard for the traditional large sedan.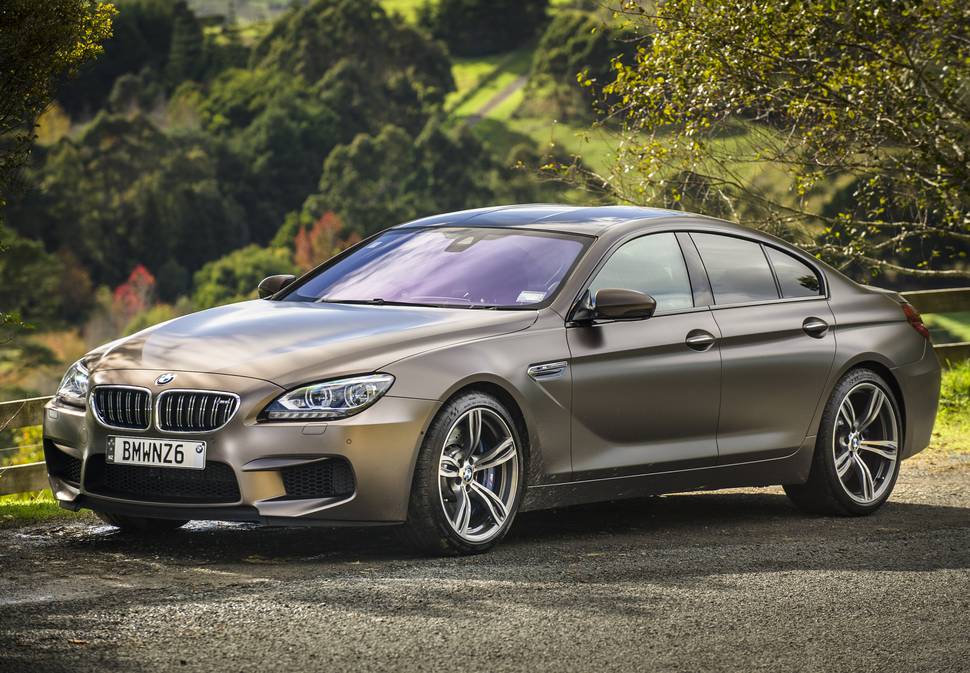 While upscale SUVs dominate, there's an attack underway from sleek four-door coupe-style cars.
BMW took a while to enter the category pioneered by the Mercedes-Benz CLS but it got it right with the 6 Series Gran Coupe. Long, low and head-turning the Gran Coupe has immense road presence backed up by the full weight of BMW technology - muscular TwinPower turbo V8, sweetly responsive eight-speed transmission and Adaptive Drive powertrain and chassis settings.
The substance of the car extends to showcasing impressive technologies such as the LED headlights with clever automatic high beam control.
Cars that try to be the best of both worlds sometimes end up being less than convincing but the Gran Coupe never really feels compromised.
- Colin Smith
GREEN of the year
WINNER: Peugeot 508 RXH
The French brand proved this year that you can be 'environmentally friendly' and stylish at the same time when it launched the diesel-hybrid version of the 508 sportswagon this year.
The RXH badging translates as "R" for "special and unique", "X" stands for the vehicle's four-wheel-drive ability and "H" for hybrid.
Powered by a 2-litre diesel engine paired with a 27kW rechargeable electric engine, it has four driving options: auto, sport, 4WD and zero - meaning electric engine only and is at its best in commuter traffic.
To make it stand out from the diesel 508 sportswagon, the hybrid has three "claw" mark LED front headlights that are visual highlights of a vehicle that provides not only economic driving but a standout product.
- Liz Dobson