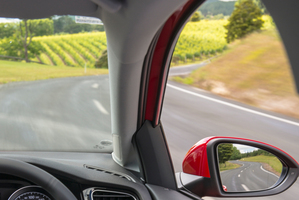 Just when you start getting into the swing of the year, the decorations are going up, the malls are heaving with the great unwashed and everyone with a licence is out on the roads.
It certainly doesn't seem like a whole year since we last dusted off the old boxing gloves and set about the arduous and argumentative process that is choosing the Driven Car of the Year.
Taste in cars is an extremely personal thing - it has to be, otherwise nobody would have ever bought the original Prius. So when we start huffing, puffing and waving our arms about, it can get a bit, er, intense.
But this year was such a strong one that it was a particularly difficult choice.
There was bloodshed, and some of us won't be talking until at least early January, but the upshot is our Car of the Year has been chosen, as have the winners of our various categories.
And then there's what we need from you guys ...
If you go to nzherald.co.nz/driven, you'll find a poll that has a list of all the winners - and we'd like you to choose your top car for the year. We'll announce the first Driven Car of the Year: People's Choice winner when we get back on deck in the new year.
The roads over Christmas and the rest of the holiday period are always a dog - that's a given. There are numerous threats to our motoring sanity, sometimes the noisy kids in the back or the lycra robots three abreast on narrow roads - or even the endless battle to find decent radio reception.
But by far and away the biggest problem is other drivers, trying to cope with their own irritations. It's not easy to keep a lid on spates of road rage, or to resist the temptation to pass the bloody campervan when you know you really shouldn't.
When we're all baking in stopped traffic coming back from the beach or waiting for the guy who's obviously texting to notice the green light, we need to collectively take a deep a breath and try the old "patience is a virtue" adage on for size.
I know I'm preaching to the converted, but it will probably avoid a few more accidents than the police tolerance of 4km/h for speeding.
Have a great and safe Christmas and a very Happy New Year.