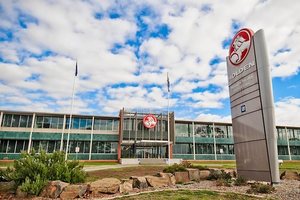 Holden will go ahead with the upgrade of its South Australian factory, despite uncertainty over future federal government funding.
The upgrade of the Elizabeth factory to prepare for production of the next generation of the Commodore in 2016 will happen over the summer shutdown.
The Adelaide Advertiser has been told Holden is spending A$250,000 ($284,000) to make the changes to the body shop to allow tooling for the new large, front-wheel drive sedan over December/January because it would be too costly to do so later.
However, the Advertiser says industry insiders warn the upgrade is no guarantee that Holden's manufacturing future is safe.
The Government currently subsidises the industry by about A$502 million a year but the new coalition regime has ordered the Productivity Commission to review the viability of the payments. A final report is due next year after the interim report before Christmas.
Ford plans to end manufacturing in Australia by 2016, while Holden's US owner General Motors could decide on the fate of the local operations before Christmas.
Meanwhile, The Australian reports a wage freeze at Holden is due to end, which means workers will receive scheduled annual pay rises totalling almost A$5 million.
-AAP