In vehicle design as in art, ideas once felt to be unsightly can win us over in time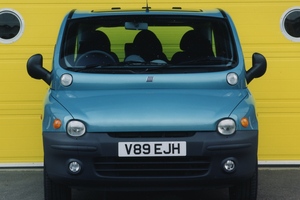 If we may begin by quoting automotive philosopher Jean Cocteau: "Art produces ugly things which frequently become beautiful with time. Fashion, on the other hand, produces beautiful things which always become ugly with time."
Every so often, a car will come along that is so inescapably ugly, you have to wonder how the carmaker concerned allowed it to reach production.
But more often than not, those cars that offend most emerge as the most interesting and desirable as the years go by, while contemporary rivals considered attractive in the conventional sense fade away as fashions change.
Ugly cars that have become cool: there are thousands of them. We've limited ourselves to just five here, all from recent times. No classics, because that would be cheating: these are all unloved cars from the modern era that have grown in stature - and yes, beauty - as time has passed.
BMW 7 SERIES (2001)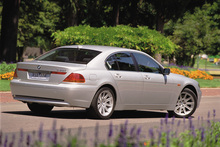 This is the car that enraged the BMW faithful, as then-design boss Chris Bangle took the Munich marque on an outrageous new styling direction that involved double-decker bootlids and clashing crease lines everywhere you looked.
Thing is, that original E65 7 Series looks fresh today - more so than the F01 that replaced it in 2008. When you think about how influential this car's styling was - greatly copied by everybody from Mercedes-Benz to Hyundai - it has emerged as a design masterpiece.
FIAT MULTIPLA (1998)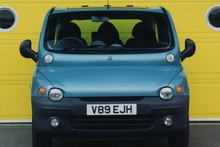 Fiat threw the rule book out when it designed this multi-purpose vehicle around a new spaceframe chassis. Keen to avoid a van-like profile, it imagined what it would be like to simply put a massive glasshouse on top of a conventional small-car frame. Then it put those imaginings into production.
The Multipla was never intended to be attractive; rather, it was wilfully ugly, a statement of function over form. In that sense it was mission accomplished, as people seemed to be horrified by the thing.
But after a 2004 redesign, the tide of opinion turned and the original version was appreciated for the bold beauty that it was.
After all, how many other cars have been displayed at the New York Museum of Modern Art?
FORD FALCON AU (1998)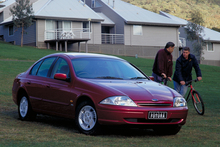 The fall of Ford Australia's Falcon can be attributed to changing times/buyer tastes and the difficult economic reality of making cars in Australia.
But if you really look at the numbers, it all started to unravel in 1998 with the AU-series. Sales slumped as conservative Australian big-six buyers reeled at the outrageous curves of the then-new Falcon. They never really recovered - at least not in comparison to the rival Commodore.
Poor old AU: Ford desperately wanted to appeal to younger buyers and this was the result. The AU replaced the straight-laced EL Falcon and was in turn restyled into the more conservative BA.
In hindsight, the AU has a strength of character, purity of styling purpose and sheer sense of bravery that has not been matched by any Falcon since.
PONTIAC AZTEK (2001)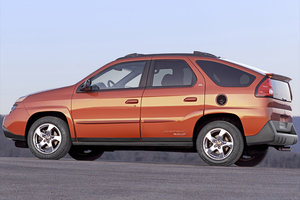 The Aztek was never sold in right-hand drive so we probably shouldn't waste your time with it here. But what an amazing machine: surely one of Detroit's most hated machines and named as the ugliest car ever made in several newspaper and magazine polls.
Such an illustrious history immediately makes it interesting. Not to mention the fact that it helped kill the Pontiac brand.
However, popular culture has played the final part in bringing out the Aztek's true inner beauty. It was of course the car of choice for Walter White in the television series Breaking Bad - at least for four seasons. So do not doubt the Aztek: gaze upon it long enough and its angular exterior will help bring out your undiscovered inner character.
JAGUAR XJS
This one's a bit out of context because it dates back to 1975. But XJS-appreciation has been a long time coming, with the Jaguar's latest F Type the catalyst.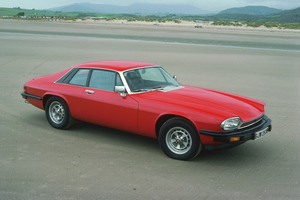 The XJS was the real replacement for the E Type. You may have heard the story about the automotive photographer who stumbled across a prototype XJS in the early 1970s and did not even bother to take a picture, because he thought it too ugly to be anything significant.
The XJS was not pretty by the standards of the day - or in comparison to the elegant E Type. But with the launch of the latest F Type, attention is once again focused on Jaguar's sports car history and it's time to take another look.
In context of what has come along since, the XJS now looks less shocking and more an elegant instigator of some future styling signatures for Jaguar. Retro-cool ...