Carmakers aim to combine best of petrol and diesel technology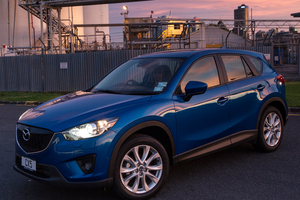 Deep in the corporate offices of Jaguar Land Rover, executives are planning the biggest investment the British car industry has seen in a new-product blitz aimed at more than doubling sales by 2020.
Meanwhile, engineers and scientists at two universities are helping Lotus Engineering and Continental Powertrain to refine production of a new type of petrol direct injection (GDI) engine.
And in America Delphi Automotive is developing a petrol-powered engine that uses diesel engine-like technology.
That's a hint to the link between these three projects; a narrowing of the differences between the characteristics of petrol and petrol engines.
Land Rovers and Range Rovers of the not too distant future will use a new range of Hotfire petrol engines that offer diesel advantages without actually being diesels.
The universities and industry teamed up to devise and refine the engine, to be built at a new JLR engine factory in Wolverhampton.
And Delphi believes its engine has the potential to cut fuel consumption of petrol-powered cars in half.
For years, diesel-engine manufacturers have been trying to make their products more refined to appeal to a mass market where the idea of driving a miniature truck holds little appeal.
As diesels improved, so did sales. Between 2005 and 2010 sales of diesel cars more than quadrupled, with buyers attracted by the lower fuel use and performance advantages offered by new-age oil-burners.
It takes only a drive in some of the best new light-vehicle diesels to understand how well the diesel manufacturers have done. Examples include the diesel in the new Mazda CX-5 and the newest BMW four-cylinder diesels. There are many others.
Meanwhile, petrol-power manufacturers have been trying to match the best features of diesels, including their low fuel consumption and lots of torque at low revolutions.
GDI, variable vane turbocharging and the use of two turbochargers are among the technology that has coming up helped nudge petrol engines closer to their diesel cousins.
Buyers seem to think they're getting it right, to the point of halting the diesel market-share grab.
For example, BMW expects sales of its diesel 3 Series to decline as more people are drawn to its latest turbo-petrol engines that offer better torque lower down the rev range and improved fuel efficiency.
Some other manufacturers are telling a similar story, including rival Mercedes-Benz, where diesel sales of its latest C-Class sedan declined once it introduced turbocharged petrol engines that more closely matched the diesels.
Lotus Engineering and its research partners realised that there were several potential areas for improvements to GDI and began the Hotfire programme, a sort-of acronym for Homogeneous and Throttle-less for Fuel efficiency with Reduced Emissions.
The aim: better performance, lower emissions, and improved fuel efficiency. A conventional lean-burn stratified mode precludes the use of a conventional three-way catalyst; it has to have a de-NOx catalyst and possibly also a particulate trap, adding complexity and, more significantly, cost.
"Such additional costs have, in part, been responsible for the slow growth of sales of petrol direct-injection powered vehicles, because the first generation of stratified charge engines did not achieve the fuel savings to justify the add-on cost," said Ian Watson, Lotus Engineering's chief powertrain engineer, when the project began.
The consortium developed a homogeneous-charge direct-injection engine that, without sacrificing power, reduces fuel consumption and CO2 by 15 per cent and didn't carry a high price-tag.
"The most important part of the project is that the technologies developed are available and affordable and can be easily implemented into next generation models to produce lower emissions," said Mike Kimberley, chief executive Group Lotus at the time the research received a significant technology and Innovation award.
In America, Delphi's programme combines a collection of engine technologies that use advanced fuel injection and air intake and exhaust controls, including injecting petrol in timed bursts, to reduce noise and speed fuel burning.
Estimates resulting from simulations of how a mid-size vehicle would perform with the Delphi engine indicate fuel economy improvements by up to 50 per cent.

Horses for courses ... until now
It used to be that if you wanted a high spirited engine that could crack the 0-100km/h run in six seconds, you'd buy a petrol-powered car. Same if you wanted an engine so quiet and smooth you barely knew it was there.
But if you wanted great fuel economy, particularly on the motorway, a vehicle that could pull heavy loads yet be able to briskly overtake, and one whose engine would last and last, the choice was diesel.
But as the main article reports, there's a blending of the two technologies. Here's a checklist of diesel's strengths, the things the petrol-power people have to address.
There's a shorter list of diesel's disadvantages. Now, if the scientists and engineers can get around the NOx problem ...

Yes for diesel
Fuel economy.
No spark plugs and associated high voltage electrics.
Lower greenhouse gas emissions.
Great torque at lower rpm.
Lower flammability than petrol.
Engines last a long time.
Takes well to turbocharging.

No for diesel
High emissions of oxides of nitrogen (NOx).
Requires heavy duty construction, so it's weighty.
Engine rebuild or major repairs can be bank breaking.
The fuel becomes sluggish in the cold, like -20degrees C. Not much of a problem unless you're driving in the Antarctic.