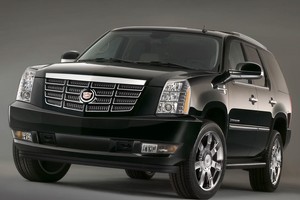 The dilemma:
Robert, out tyre-kicking for a luxury car, wasn't all that interested when the salesman steered him to a low-mileage Cadillac CTS. But one look and he was smitten.
"I never thought a Cadillac could be like this," he enthused. He was looking for something like a Holden Calais, top-line Ford or maybe a Lexus, but now had eyes only for the American.
The salesman explained that "quite a few" new CTSs came to New Zealand and, priced right, sold quite quickly. Robert's dilemma is that he wants one badly, but would he be buying an orphan? Will it be a parts and service nightmare?
General Motors had big plans to sell the CTS in Australia and New Zealand. Right-hand-drive production was already under way, dealers appointed and marketing programmes developed, when it was all cancelled.
Hamilton-based Ebbett Group bought 88 of the vehicles in 2009 and, at the time, said it had a large inventory of parts and body panels and had established supply lines from overseas.
It bought all the special service tools and was connected to Cadillac through the GM global computer system for service bulletins.
Such was its success that Ebbetts imported another 71, built for the British market, in 2010.
Robert didn't ask for other choices - he knows what he wants - so we've included a couple of other Cadillacs that sort of take our fancy.
The budget: About $45,000

Cadillac CTS
Caddy's mid-size luxury car looks good and has almost every accessory known to man. It's slightly smaller than a Commodore and is powered by either a 237kW 3.6-litre or 201kW 2.8-litre V6 bolted to a six-speed Hydramatic automatic with driver shift control.
Most were sold in the Waikato and Auckland areas, and that's where used examples are usually found, often with low mileage. Prices vary between $40,000 and $50,000, so Robert should be able to pick up a decent example for the early 40s.
From $40,000
Cadillac Seville
Introduced in 1975, when Cadillac figured it should do something to counter growing BMW and Mercedes-Benz sales in America, the small - at least compared with most American cars - Seville was well-accepted and enjoyed a 10-year production run.
Inevitably, a reasonable number filtered down to New Zealand, often privately imported. They're mostly powered by a 5.7-litre Oldsmobile V8. An occasional V8 diesel comes up but is best avoided. Unlike the almost-Euro CTS, the Seville is as American as the Stars and Stripes, which may have a certain appeal. It's way more sensible for New Zealand's parking spaces than regular Cadillacs.
Sevilles for sale are usually in the 1998-2001 range with alleged mileages as low as 75,000 and prices in the $7000 range. A full inspection by a clued-up mechanic is a must.
From $6000
Cadillac Escalade
Here's a vehicle that's totally pointless unless you're a Tony Soprano impersonator. It's large, thirsty and in worse taste than a Hummer H2 - yet compelling on some bizarre level.
Cadillac's "full-size" luxury SUV was introduced in 1999 to compete with the equally awful Lincoln Navigator. Either the 5.3 or 6.0-litre V8s, attached to a four-speed auto, ensure no service station goes unpassed. You can usually find two or three Escalades on the market, probably six or seven years old and converted to RHD.
From $85,000