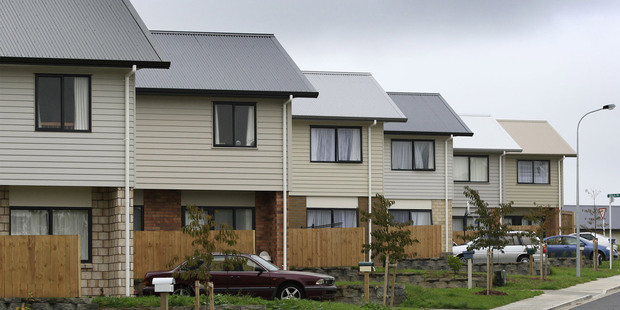 Auckland house prices rose for a third month in July as listings and sales jumped, according to Barfoot & Thompson, the city's biggest realtor.
The average sale price rose 0.7 percent to $654,379 last month, adding to a 0.8 percent gain in June, the firm said. The median price fell to $585,000 from $590,000.
A shortage of new homes in New Zealand's biggest city has spurred the government to introduce legislation that would fast-track developments and create special housing areas, while at the same time, the central bank is finalising measures to curb high loan-to-value mortgage lending because of the risks a heated housing market poses to the stability of the financial system.
Barfoot said new listings jumped 37 percent last month. It sold 1,133 homes in July, up almost 7 percent from June and up 13.5 percent from July 2012.
At the end of last month, the real estate firm had 2,837 properties on its books, which was 29 percent lower than in the same month last year and an all-time low for available listings.
"While new listings have increased, house prices have remained constant in Auckland since March which suggests a steady and consistent market," said Peter Thompson, company managing director.
"Competition for properties in Auckland remains strong, but the sales figures indicate that buyers have a keen sense of a property's value and are keeping a level head when it comes to prices," he said.
Thompson said the median selling price for July fell $5,000 from June.
During July Barfoot & Thompson sold 439 homes for less than $500,000, and a further 356 for between $500,000 and $750,000. 152 homes sold for in excess of $1 million, eight more than were sold in June.
ASB Bank economist Jane Turner said the increase in turnover came as new listings increased 32 per cent over the month (the ASB's seasonally-adjusted estimate).
"These combined results suggest confirms the weaker sales over May and June were due to supply constraints (with not enough properties to sell) rather than easing demand," she said. "The robust sales figures for July also bring into question anecdotes that increased banking lending caution in recent months were leading to slower housing market conditions."
"Despite the sharp increase in new listings, the total number of listings continued to decline indicating the new listings were quickly sold due to pent-up demand. Housing demand has continued to increase, underpinned by low interest rates, improving consumer confidence and an increase in net migration."
However, supply had remained at low levels causing a large imbalance in the market between buyers and sellers and strong upward pressure on house prices.
"Housing demand remains firm," said Turner. " Over the past few months the level of house sales has been constrained by lack of supply. An increase in new listings over July allowed a lift in sales turnover. Nonetheless, total inventory levels remains low, and the lack of supply will continue to place upward pressure on house prices."
Turner said that recent anecdotes suggest banks had become more cautious in their lending criteria, with some commentators pointing to the fall in mortgage approvals.
"If there was tightening in lending criteria, this clearly had little impact on overall demand in the market."
The Reserve Bank is currently considering implementing restrictions around high loan-to-value lending growth and has been consulting with banks over the measures, said Turner.
"If these restrictions were put in place, we expect they would have a limited impact on overall demand."
Westpac Bank economist Michael Gordon said the July jump in new listings perhaps relieved some of the recent constraint on sales growth. "Even so, the total number of listings continues to dwindle, which points to an ongoing upward squeeze on prices."
with NZ Herald