Latest research finds old boys' network still operating with cultural and race bias.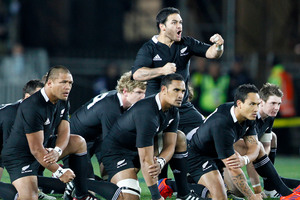 Pasifika and Maori players might wear the Silver Fern in healthy numbers but they're not achieving national honours by serving on governing bodies, new Massey University research has found.
The group makes up nearly half the players in the All Blacks and Silver Ferns but their representation across all sports in governance roles is just 6 per cent, PhD candidate Ryan Holland says.
For his thesis he surveyed 90 national sporting organisations in 2010 and asked them about their board membership. He also interviewed two groups. The first was made up of chief executives and chairs of national sport organisations to get the "outsider" view, the second consisted of Maori and Pasifika board members to get the "insider" view.
The first group saw the issue as a lack of experience but didn't recognise the cultural reasons of why this might be the case, Mr Holland said.
"Most Maori and Pasifika get their first taste of sport leadership through being players and feel most comfortable when they are active at the grassroots level because of the close connections with their local community."
On the other side of the ledger Maori and Pacific peoples didn't have many role models or mentors to encourage them.
"We celebrate Maori and PI achievement on the field a lot, but we don't see that focus on who's been a great board member or a great CEO. There's a lot that do contribute at a regional and club level but it's just about finding the right pathways, finding the right people to mentor them through."
Mr Holland, who is of Niuean descent, said the research wasn't about blaming sports boards for the shortage. "It's a complex issue and while I didn't come across any out-and-out racism, race and culture were at the heart of the problem.
"There's a perception ... that people of Maori and Pacific descent are naturally physically gifted, but lack discipline. They can be seen as unsuitable, or not a good fit, so there's definitely still an old boys' network operating." Boards should reflect the communities they serve, he said.
He recommended that Sport NZ drive the charge for more representation including through internships within sports organisations, building programmes that connect Maori and Pasifika sport governance with community development and educating boards on the value of diversity and cultural awareness. Maori and Pasifika candidates needed to step up to the plate as well, he said.
Scoreboard
90 national sports organisations
613 board members
4 Pacific
33 Maori
463Men 76 per cent
150 Women 24 per cent.