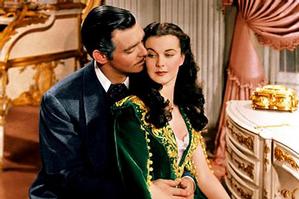 Maori are insisting on a share of the money raised from the switchover from analogue to digital television.
The changeover is expected to raise more than $350 million in the next three to five years.
The Ministry of Economic Development and politicians tried to rush through a Cabinet shake-up of radio frequency policy before Christmas.
But Maori complained there had been no chance for them to present their views and arguments for their place in the digital future.
The rush for the Cabinet to produce a paper before Christmas revived rows about Crown obligations to treat the airwaves as Maori "taonga" or treasures.
And that has muddied the patch for the much-vaunted switchover to digital.
It has resurrected the bitter row in the 1990s over Crown broadcasting obligations under the Treaty which forced the Government to fund Maori TV. That was done as a result of obligations to the Maori language, but Maori claims to the airwaves hark back to a Waitangi Tribunal decision and are more economic than cultural.
A spokesman for Maori claimants said the lack of consultation was because the Crown had long doubted the validity of a 1999 Waitangi Tribunal decision that he said set out Maori rights to radio spectrum.
At stake now are prospects to secure a share of the expected $350 million-plus when the Government ends analogue transmission.
Channels that now use analogue signals will only be available on digital platforms such as Freeview and Sky, leaving the Government free to sell off analogue frequencies which could be used for telecommunications.
Maori say they were largely ignored in the formation of the digital policy. Spokesman Piripi Walker said Maori flew to Wellington for consultation with the Ministry of Economic Development in July.
They were given a cup of tea, and told policy would be in place by the end of the year.
They held a hui on November 4 and met ministers, but were unable to change the Cabinet's timetable.
Walker - a Maori broadcaster and veteran of the radio frequency row - said Maori were unhappy about the way the review of Government policy was handled, but they were not surprised after 20 years of battles over radio frequency rights.
The Cabinet passed its policy for the switchover to digital signals on December 14.
But now the Government has been dragged back into talks.
Four days earlier Maori had lodged a request for the Waitangi Tribunal to make an urgent hearing.
It is understood that after the Cabinet paper was released, Prime Minister John Key told Maori they would be consulted.
Under an arrangement tied up before Christmas, the tribunal will keep a watching brief on talks.
It could reopen consideration of the request to have the case accepted as a formal claim.
If that happens, it could slow the push towards the analogue switch-off.
It might be another case where successive Governments have underestimated the Maori broadcasting lobby.
A statement of claim and request for an urgent hearing was lodged by the New Zealand Maori Council, the Wellington Maori Language Board and others on December 10.
It said a Cabinet meeting would make decisions on December 14 on the allocation and disposal of radio rights spectrum.
Maori said the Cabinet paper would talk about their rights to spectrum and would be contrary to findings of the tribunal.
Claimants said proposed decisions were inconsistent with the principles of the Treaty of Waitangi.
"The electromagnetic spectrum is a taonga and Maori have the right to the technological exploitation of that radio spectrum," the statement of claim said.
POPULAR MYTHS
Movie box office websites have been charting the box office triumph of James Cameron's Avatar, saying it is closing in on Titanic as the highest-grossing movie of all time.
It is tempting to think that movies are becoming more and more popular, but the fact is that the box office figures reflect sales revenue, not the number of people who are attending.
And sales revenue does not take account of increases in ticket prices. This is relevant for Avatar, which is in 3D with consequently higher ticket prices.
A list of United States box office takings showed Avatar with a gross of US$558.2 million. When inflation is taken into account, this makes it only the 26th biggest earner.
According to the Box Office Mojo report, adjusted for inflation the biggest movie is 1939's Gone With the Wind. It has taken US$198.7 million - which translates to US$1.51 billion today. In second place is Star Wars, which took US$461 million adjusted to US$1.33 billion.
Gone With the Wind is also in the top spot for attendance, with 206.4 million tickets sold, 9.4 million more than for second-place holder Star Wars.
That brings Avatar down to earth with 60.3 million ticket sales, putting it 53rd behind the 1955 movie Lady and the Tramp.
OKTOBOR EXPANSION
Auckland post-production company Oktobor is aiming to boost film and television activity and has hinted it may back film and television projects.
Oktobor - which provides top-end post production for television commercials - has worked with local and international clients but is looking at ways to create business rather than sit back and work for a fee.
Under previous ownership, Oktobor was linked to the failed film production company Silverscreen, which came undone after launching headlong into the film production business with Vincent Ward's River Queen.
Under new Australian owner Atlab - owned by father and son Grahame and Christopher Mapp - it appears to be making a strategic re-entry into production, while eschewing the idea of being a full-scale production company.
Oktobor suffered a tough trading year in 2009 with cuts in April.
But with the appointment of British import Bruce Everett as head of production in August - who then took over as general manager in December - the company is looking to expand.
Previously Everett was group head of post production at the Pinewood Studios near London and is focused on growth.
"We need to take a bigger role stimulating production and drill a lot deeper into our existing market," he said.
He would not be drawn on prospects for investment but said film facilities which took that approach overseas had been more successful and there were limited prospects for fee-based work - effectively hiring out facilities by the hour or day.
Everett named senior people to his team as part of the new push, including digital producer Angela Kabel. He also appointed Cristina Caseres, who worked for 14 years as an animator. Also on board is senior producer Zoe Jones.