A bit of Tassels are totally trending right now, says Pony McTate.
Everywhere I look these days, people are tasselling. I see tassels swishing around on earrings, bringing a fresh boho feel to home decor, adding a bit of flounce to fashion. Tassels are totally trending and, it turns out, they're an absolute breeze to make yourself.
I've used faux suede cord for these beauties and attached them to lobster-claw clasp keyrings. That means I can switch them around and layer them up as I fancy.
What you'll need
•4m of 3mm faux suede cord - thebeadhold.co.nz has a great selection of colours.
•Scissors
•Lobster-claw clasp keyrings: you can get them supercheap on Trade Me, or if you've got an old keyring lying around you can cannibalise it for parts.
•15mm cord ends (the cap on the top of my tassels): this hardware is slightly trickier to track down, especially in a large size, but you can find it online with a bit of perseverance (try Etsy). If you can't, see below for an alternative method to finish off your tassels.
Step one
Find a sturdy piece of card around 20cm long (I used the cover of a notebook). Wrap the length of suede cord around it.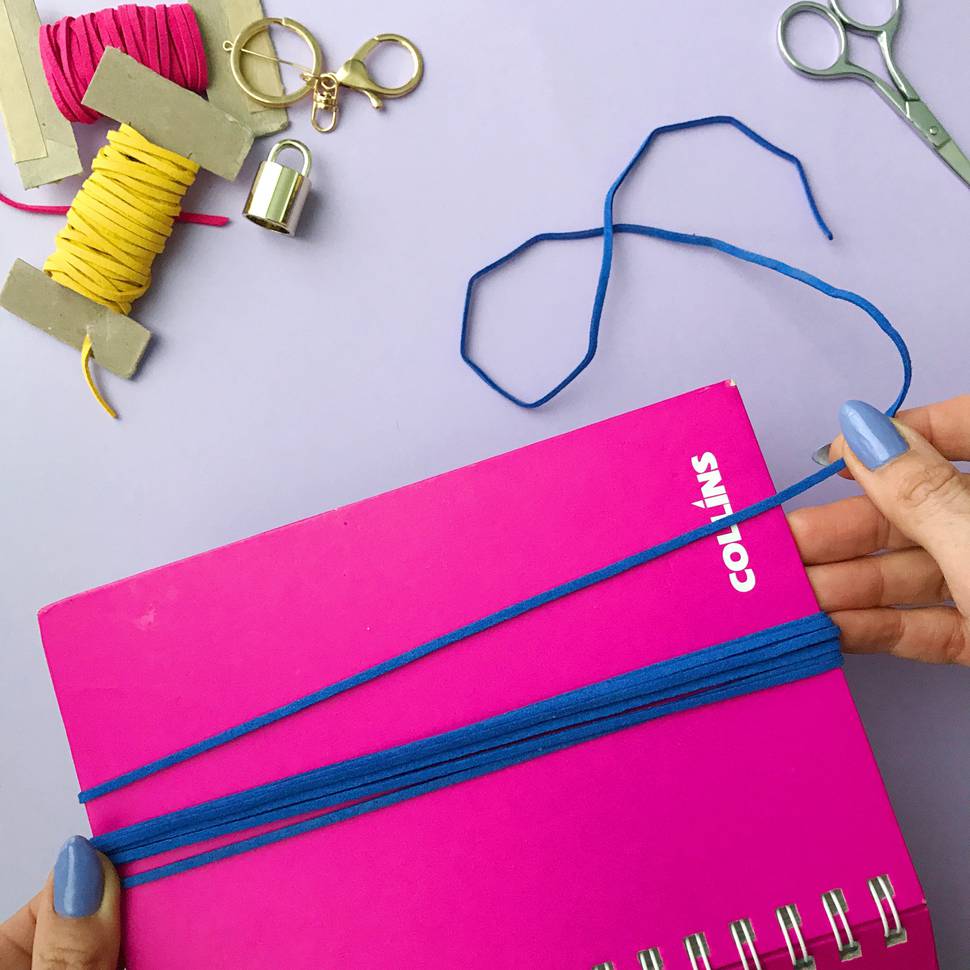 Step two
Cut the suede cord at each end of the piece of card, so you end up with a pile of strips that are all a uniform length.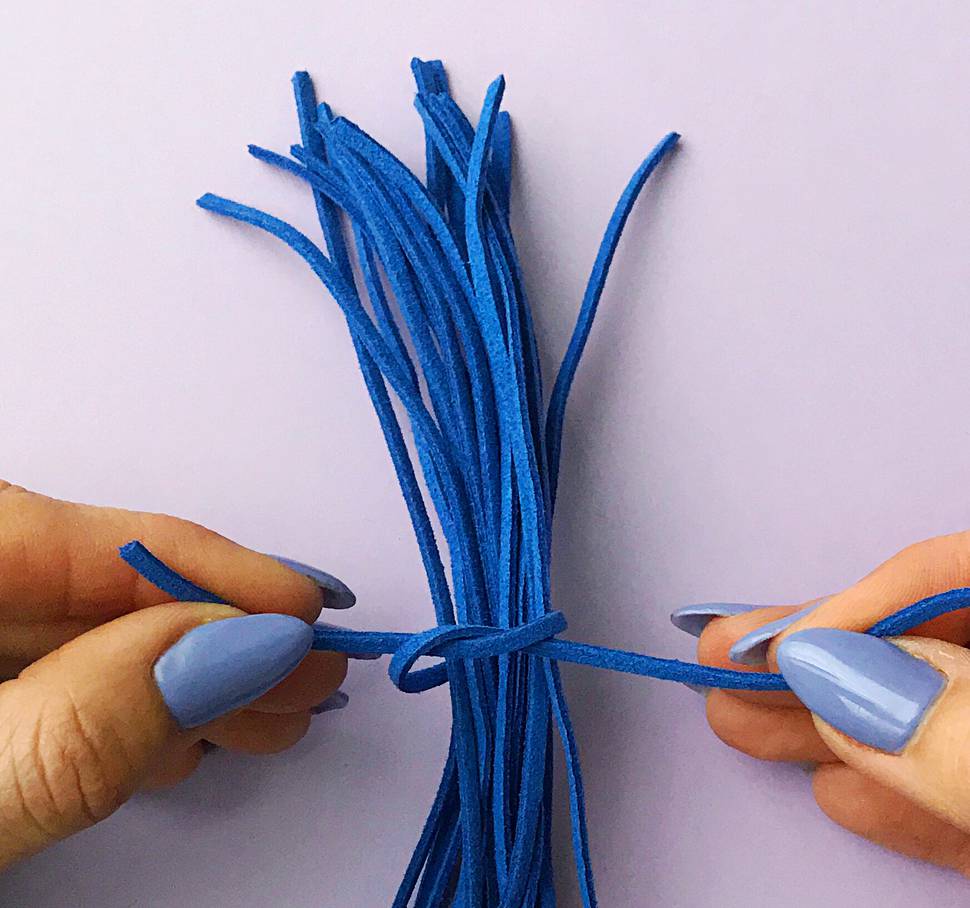 Step three
Use one of the strips to tie the bundle together with a firm knot, and trim the ends of the tying strip.
Fold the bundle in half around the knot and stuff it into the cord end. You may need to wiggle it in. Hide the ends of the tying strip within the bundle. My cord ends came with tiny screws that hold the tassel in place but you can secure it all with a blob of glue if you want to. No cord end? No problem. You can use a strip of suede cord to finish off your tassel. Skip Step Three, instead using one strip to tightly wrap around the middle of the bundle about 12 times. You want the wrapped section to be about 2.5cm long. Fold the bundle in half and continue wrapping around both sides a couple of times. Knot the ends of the wrapping strip together and tuck them into the bundle.
Once you've finished off your tassel, you can trim the ends of the strips to a uniform length if you wish.
I leave mine as is; I rather like the jaunty devil-may-care attitude it lends. Adorn away.
Instagram: @pony.mctate
Email: pony@ponymctate.com