"Diners may be divided into two groups: those who have eaten at a Hip Group place and those who should," wrote a fellow observer of Auckland's restaurant scene.
After we ate at their newest venture, the Italian-themed Amano, I'd have the gall to suggest they may be divided into three parts.
Scott Brown and Jackie Grant's hospitality partnership has acquired a near-religious following since they opened their first cafe in 2004.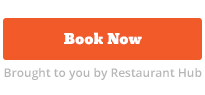 Now said to claim 400 staff across 10 locations, each opening has attracted more devotees than the last: the four sites at Britomart (Ortolana, The Store, Milse and now Amano); bistros, cafes and foodstores along the city beaches, in Parnell and Grey Lynn; the gospel has spread to and from Waimauku and Waihi Beach.
Underpinning it, menus "driven by a commitment to provenance, sustainability, seasonality and locally sourced product". The home farm-grown produce and herbs, each fillet and every bivalve name-checked, each scrap scrutinised before being consigned to waste.
Each establishment designer-styled, and none more so than Amano, a vast one-time warehouse made over into a 120-seat morning, noon and night cafe, bar, restaurant and artisan (naturally) bakery and foodstore.
One could mention the mother-of-pearl surfaces using discarded oyster shells from the group's suppliers, the bunches of dried flowers and the floor of marble offcuts laid by third generation terrazzo craftsmen, but everyone else has.
The crowd, too, is designer-styled, cut and pasted from the colour supplements and their contemporary incarnation, the lifestyle websites.
The two of us are here for the food, the wine and the conversation, which seems pretty much the point of dining out.
Executive chef Jo Pearson's lunch and dinner menu runs under the headings Dairy, Pasta, Seafood, Meat, Vegetables and Dessert: can't say plainer than that.
Yes, plates can be shared, or the gastronomically retentive can have their own.
Determined to do the open kitchen justice, we vowed to try something from every section. There are some simple, honest and strong combinations here: burrata with charred cauliflower, raisin and pine nuts; pan-roasted flounder with a cucumber and radish salad; slow-roasted pork with quince and celeriac; gnocchi, mushrooms, parsley and egg.
Just as they should, these cucina mamma-like dishes arrive with little ceremony and presentation. They also arrive with a speed and a feeling that they might not have been cooked to order; and they arrive without one significant ingredient: flavour.
Without exception, they were bland, and more than once we called the staff to clarify what was where on the plates. The high point could have been the desserts - the pine nut torta della nonna, a limoncello combo - but they, too, failed to excite.
The wine list may appear short but it appeals because it simply and honestly reflects cuisine and place: only Italia and Aotearoa are represented, the varieties as near as dammit paralleling one another - a montepulciano from Waiheke and Abruzzo (pity there's not one from the Siena neighbourhood); a sangiovese from Matakana and Tuscany.
Bonus points for offering most of them in single glass, half-litre carafe or bottles.
For the service, too: it's typically buzzy and pitched on the right side of friendly, and well-informed.
To sum up: Amano looks great. It's a cool place for coffee, breakfast, wine and a snack. But so far as a restaurant goes, it falls into the same trap as so many other Hip Group establishments: I can't say I've had a bad meal at any of them, but I've rarely had a good one, and with the all-too conspicuous exception of Ortolana, never had a great one.
So the three groups are those who have eaten at a Hip Group place and those who should, and me. I may be in the minority but to filch a line from the great tenor Polpettone, two out of three ain't great.