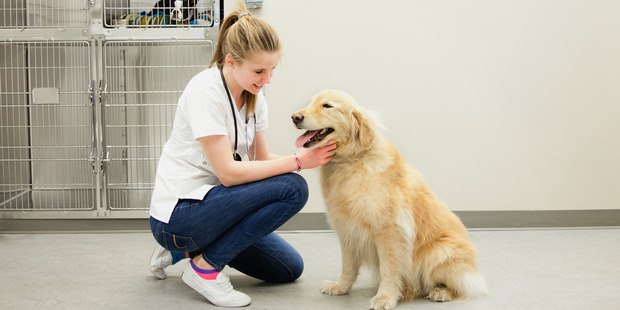 Worms - ghastly parasites that live inside our pets. No one likes the thought. However, it is essential for pet and human health that dog owners don't worm out of a vital part of caring for their dogs. Here's why - and here are the top 5 things you didn't know about worms:
1.There are often no symptoms
Dogs can carry worms without any immediate signs of illness or discomfort. But internally, serious issues can be arising and dogs can inadvertently spread worm eggs. This is why vets recommend regular de-worming, even when animals appear to be in full health.
2.There are sometimes alarming symptoms
Other dogs, however, can suddenly develop a ravenous appetite, show marked weight loss or suffer gastro-intestinal upsets like vomiting or diarrhoea), they develop a pot belly and a dry or scaly coat. Worms usually only cause minor ill health in dogs but there are rare examples where they threaten life - like roundworms in puppies (the immature immune system allows worms to proliferate in the intestines to the extent they can cause an overwhelming infestation). Puppies are most at risk because of their undeveloped immune system and need worming every two weeks between 4-12 weeks of age.
3.Danger to humans
The common dog worm, toxocara canis, can be passed on to humans. While a healthy adult can deal effectively with the problem, children can be at risk if worm larvae travels through body tissues and lodges in the brain or eye, possibly causing seizures and blindness in extreme cases - a major reason to ensure you worm your dog effectively.
4.Scooting doesn't mean worms
When a dog rubs its backside on the carpet or along the ground (scooting), most people think worms are the cause. Not so -- there are many other possible causes, most of which are more common than worms. If your dog spends a lot of time indulging in this pastime, ask your vet to take a look; a simple solution is likely and while treatment for worms may still be recommended they are rarely the main cause.
5.Get rid of old dog droppings
Another common misconception is that children can become worm-infected if they come into contact with fresh dog droppings. Worm eggs only become dangerous once they have incubated for a few weeks - meaning old dog faeces are more of a risk and underlining that picking up and disposing of dog droppings (and making sure of personal hygiene like washing hands) is the best protection.