A team of doctors is scheduled to operate today on Paul Mason, who was once the world's fattest man.
At Mason's heaviest, he weighed 444kg. After gastric bypass surgery in 2010, he began to lose weight. He has since lost 300kg.
His saga attracted a lot of media interest. TLC aired a documentary about him. British newspapers wrote many stories about his weight loss and love life. He appeared on daytime television shows, such as The View, to discuss his new life as a slimmer man.
Yet he still feels trapped in his own skin.
The surgery at New York City's Lenox Hill Hospital this week will be the second pro-bono operation on Mason to remove excess skin that hangs off his smaller body.
Jennifer Capla, one of the lead surgeons on the operation, and her colleague Joseph Michaels, who are donating their time, call it the most extreme case of body contouring they've ever performed.
During his first skin-removal surgery at Lenox Hill, in April 2015, nearly US$250,000 in services were provided to remove almost 27kg and 2.5m of spare flesh from Mason's abdomen and legs. In addition to the doctors' time, donations included Lenox Hill's anesthesia, surgical services and volunteers to help Mason recover after the surgery.
Mason, 55, is a retired postal worker from Ipswich, UK, who lives on a pension.
Capla connected with Mason in 2013 after her mother read an article about him in the New York Times when his extra skin required him to use a wheelchair. The UK's National Health Service paid for his gastric bypass surgery, but it wouldn't cover removal of Mason's excess skin.
Edward Abramson, a clinical psychologist and author of Emotional Eating, said that while most excess skin doesn't disrupt daily life activities, its unsightly appearance can be disheartening.
"I'm over the moon really because the more I can get rid of this excess skin, the more I can move on," Mason said of the new surgery.
Carrying around the excess skin was a painful ordeal. It became infected easily, and the weight of it caused tears in the skin.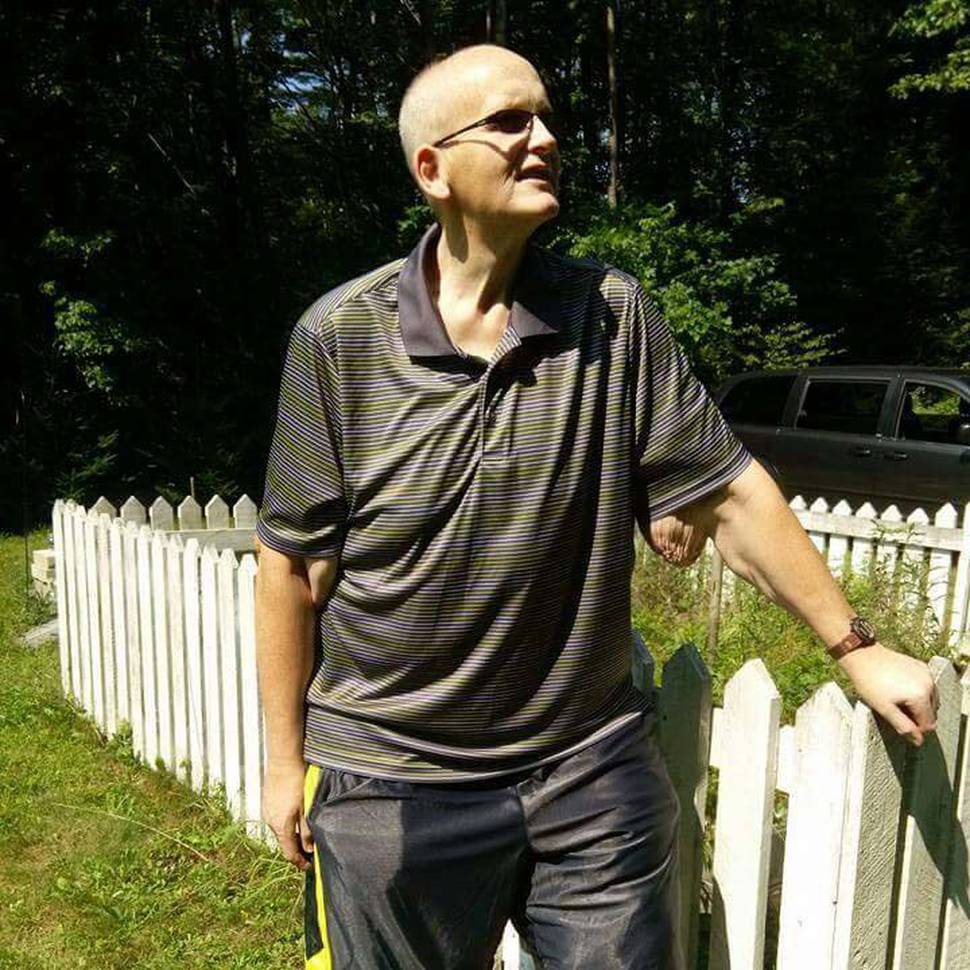 Michaels said he anticipates removing several metres of skin from Mason's arms, a process that will likely take three hours per arm.
"There are critical structures in the arm that control sensation and movement of the hand that need to be carefully preserved," Michaels said. "Given his anatomy and that it's been stretched out so much, some of these structures might not be where they'd think they would be."
Excessive bleeding and hypothermia are the main concerns surgeons have for Mason. His blood vessels are much larger than normal because they grew to accommodate his bigger size. That irreversible growth of the vessels caused him to be placed on blood thinners after his first surgery, and it affects how doctors maneuver around and tie them off.
"The massive-weight-loss patients are a combination of reconstructive and cosmetic surgery," said Capla. "These patients go on a journey that is not complete until this body is done."