Hedge fund manager James Matthews looks like he has it all - millions of dollars in the bank and Pippa Middleton as his bride-to-be.
But the dashing 40-year-old is no stranger to tragedy and loss, it has emerged in the British press.
Matthews' younger brother Michael disappeared on Mt Everest in 1999 after becoming the youngest Brit to conquer the world's highest mountain at the age of 22.
Michael is believed to have perished in the "death zone", a treacherous region above 8000m, as he fought his way down through blizzard-like conditions, the Mirror reported.
He was the 162nd person to die on the world's highest mountain. His body has never been found.
The brothers' self-made millionaire father, David, battled for years to prove that Michael's death was caused by the negligence of his mountain guides.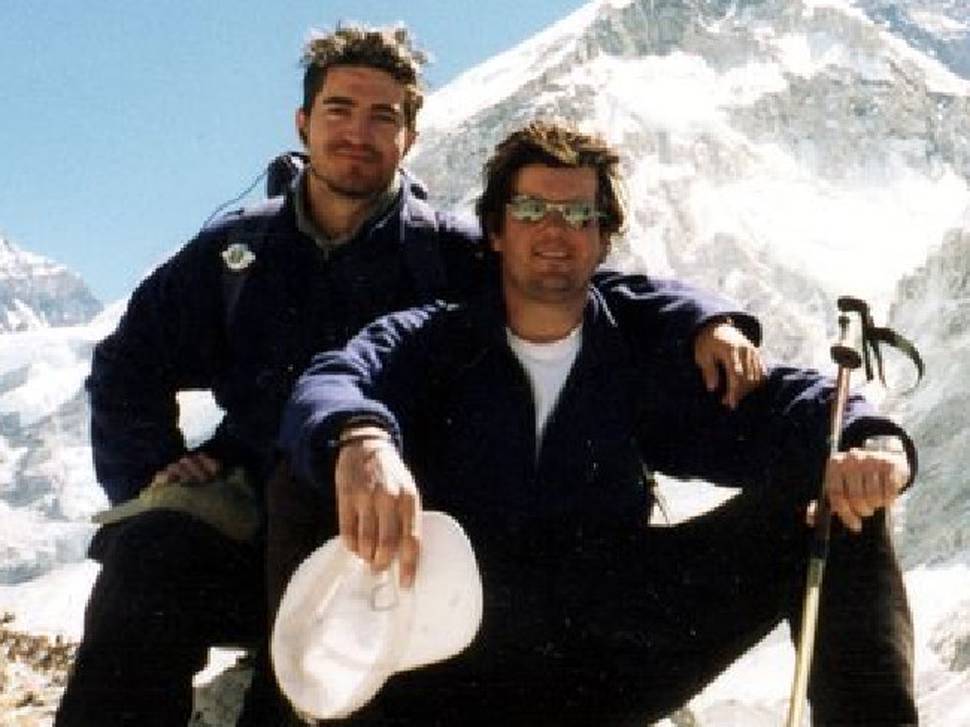 The family's struggle to come to terms with the tragedy and their quest for "justice" was detailed by the youngest Matthews brother, Spencer, in his 2014 autobiography Confessions of a Chelsea Boy.
"His loss was devastating for the family and over time this became worse because the circumstances surrounding Michael's death have never been fully explained," Spencer, 26, said in the book, which he dedicated to his brother.
According to Spencer, who stars in reality show Made in Chelsea, Michael paid £22,000 ($41,000) to a company called Out There Trekking, which organised expeditions to Everest.
An experienced mountaineer, Michael had already tackled the Swiss Alps, the Pyrenees and Mt Kilimanjaro in Tanzania.
Fellow climbers told how Michael had been leading the group during the ascent but appeared to be struggling on the day they reached the summit and was the last to get to the top.
After spending 20 minutes on the summit he began making his way down on fixed ropes. However, the difficult descent was made more perilous by a snowstorm that hammered the climbers with winds of up to 160km/h.
At some point Michael became separated from the senior guide, who continued on to base camp alone.
"James took the news badly," Spencer, who was 10 at the time, writes. "With just a year and a half between them, he and Mike were the closest of friends. The loss was heartbreaking for James."
In 2006, James' dad David brought a private prosecution against three men working for the tour company, alleging their negligence contributed to Michael's death.
He claimed his son's oxygen supply was faulty, there had been insufficient safety briefings and his guide failed to keep Michael in his sights.
The case was ultimately dismissed. The judge ruled there was no evidence of gross negligence and that "strong emotions" had driven the decision to bring the case.
The tragedy inspired the family to found the Michael Matthews Foundation, which builds
schools in remote, poverty-stricken locations around the world.
Pippa Middleton, whose perfect backside made headlines when she was maid of honour at her sister Catherine's wedding to Prince William, announced her engagement to James Matthews this week.
She has joined her fiance in a series of gruelling physical challenges to raise money for Michael's foundation.
Despite the success of the charity, Spencer says the fact they were never able to bury Michael has caused his family unending heartache.
"We have not been able to say goodbye in person," he writes. "We have nowhere to go to sit with him. He lives on with us in our minds only.
"On Mike's birthday James and I send Mum and Dad red roses for the age he would have been. I guess our family's way of dealing with losing Mike is to believe that he goes on with us.
"It's just that he's in another place."