Far from the sombre expressions and formal handshakes of their usual royal engagements, Prince William and Harry have found themselves in the cuddly clutches of a wookie hug from Chewie.
As president of the British Academy of Film and Television Arts, Prince William was required to pay a visit to the Star Wars set at Pinewood Studios this week.
And with a flying lesson from Mark Hamill on offer, it seems there was no way Prince Harry could let his brother go alone.
Documented by Kensington Palace's official Instagram account, the royal pair's visit was announced with the caption: "The Duke of Cambridge and Prince Harry are travelling to a galaxy far, far away..."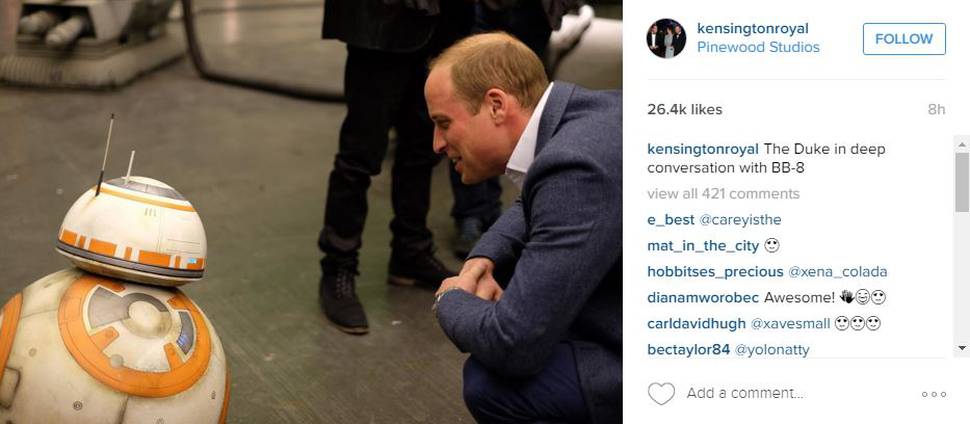 The Duke engaged in what was surely a riveting conversation with BB-8 before challenging his younger brother to a lightsaber battle.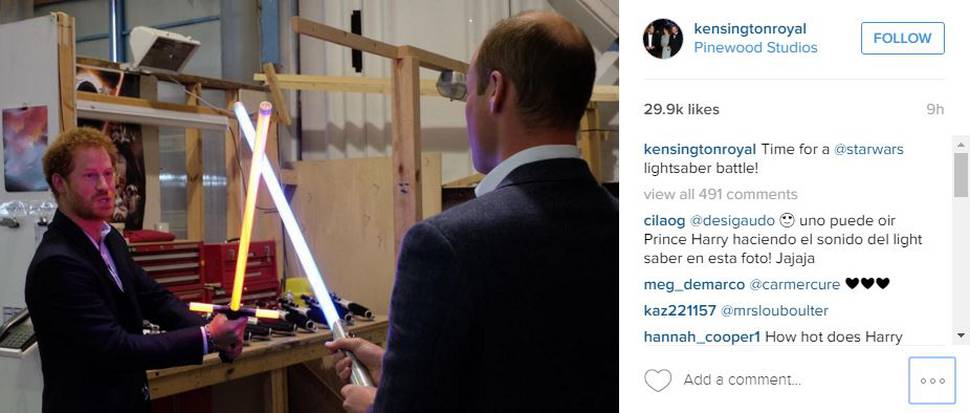 - nzherald.co.nz