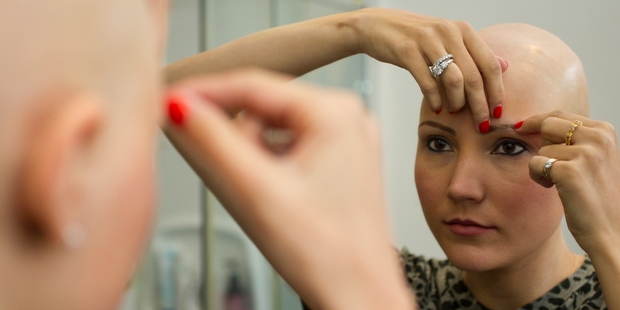 A fashion trend has been spawned out of an invention created for alopecia sufferers.
Eyebrow wigs - made from human hair - went on sale in New Zealand this month, and manufacturers claim they are nearly indistinguishable from the real thing.
Final Touch Brows were designed for people who have lost their eyebrows because of illness, medical treatment, alopecia, stress or hormonal changes.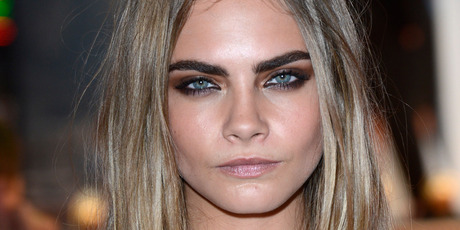 The product's New Zealand distributor, Renata Cross, said they were also popular with women who had "hacked" at their eyebrows in search of the pencil-thin look popularised by the likes of Kate Moss and now couldn't grow them back. With the bushy eyebrows of supermodel Cara Delevingne in vogue, eyebrow wigs were option.
"Everyone wants good power brows now," she said.
Kiwi model Anna Reeve, who lost her hair as a child due to alopecia, told the Herald on Sunday the eyebrow wigs looked "really real".
"I haven't had eyebrows since I was 7 so I have no idea where they're meant to sit on the face, so putting them on could be difficult."
Reeve wears a wig with a fringe that covers her brow but if she didn't, she said she would consider wearing an eyebrow wig.
"Some people don't like drawing them on because you can wipe your face and it comes off and it also looks quite one-dimensional and fake."
The products have special meaning for Final Touch Brows inventor Danielle Kurukchi.
"I looked into having the eyebrow wigs because I've had a lot of cancer in my own family and I've seen how women can lose their confidence when they lose their hair and lashes and eyebrows," she said.
"They're not just for anyone that doesn't like the shape of their brows or who wants thicker brows, they are for people who have nothing."
Final Touch Brows retail in a kit with adhesive and adhesive remover for $119. A product for men will be released soon.