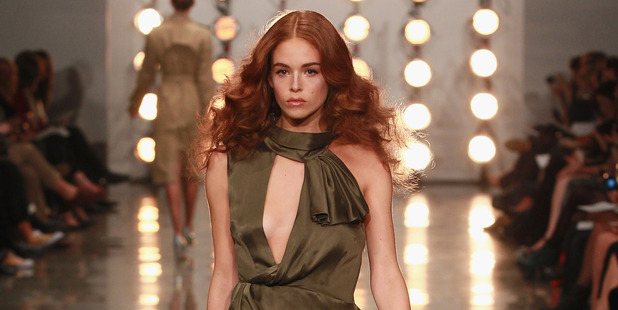 To mark the beginning of New Zealand Fashion Week today, one new designer will launch her label from Auckland's Sky Tower.
Introducing her label Frances Jerard, new designer Wendy Jerard of Christchurch, will do the SkyJump at 10.15am in one of her gowns.
The glitzy week of fashion and glamour, now in its 14th year, is headquartered at the Viaduct Events Centre and will celebrate some industry milestones, including 35 years of Zambesi and 21 years of Kate Sylvester.
Other big names in New Zealand fashion showing this week include NOM*d, Annah Stretton and Juliette Hogan.
But missing from the mix are New Zealand fashion heavyweights Karen Walker and World - both designers choosing to show at other fashion events.
This year TV3 will launch a fashion week "pop-up" channel on its on-demand video app that will feature every designer show.
But Fashion Week's well-oiled wheels would come to a halt if it wasn't for the 350 volunteers who help dress models, drive VIPs, usher guests and do much more in between.
First-time Fashion Week volunteer Eden Phillips, 17, had come down for the week from Whangarei with her mum for the event.
She said the pair, who were staying in a hotel for the week, were really excited about being part of such a "big, well-known production".
"It gives me a chance to work with some of the big designers," Ms Phillips said.
She was particularly looking forward to seeing shows by Trelise Cooper, Zambesi and Pia Boutique.
The Whangarei Girls' High School pupil, who was on exam leave, would be helping to dress models during the week, which begins tomorrow.
Pictures: New Zealand Fashion Week in pictures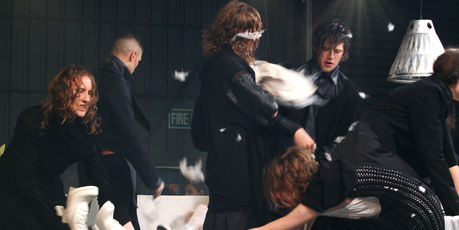 She hoped by volunteering she would be able to gain experience and build contacts and said after school she wanted to study communications so she could score a dream job in the industry.
Cayden Crombie, Fashion Week's volunteer organiser, is co-ordinating the volunteers, for the second year in a row.
"Without volunteers the models would have to dress themselves and the shows would all be about three times longer," he said.
Organisers received about 700 applications from volunteers for the event.
New Zealand Fashion Week must-dos
1 Hit the NZ Fashion Weekend opening party on Friday night. Rub shoulders with New Zealand fashion royalty and a great line-up of DJs and bands. Tickets $30 from iTicket.
2 On Sunday, Kiwi designer Stolen Girlfriends Club is showing for the first time to the public.
3 Have a flute of champagne in the Laurent Perrier lounge, the place to see and be seen during NZFW.
4 Take a selfie with a celebrity, preferably Colin Mathura Jeffree in one of his many outfits of the week. Post it to Instagram, Facebook and Twitter.
5 The hottest line-up on the catwalk will be Thursday night in the Resene designer selection show, where five rugby stars - Victor Vito, Tawera Kerr-Barlow, TJ Perenara, DJ Forbes and Gillies Kaka - will be joined by model Nikki Philips to strut their stuff on the runway in only their Jockeys. Tickets available from iTicket.
Musn't do
You must not look in your goodie bag until after the show. Looking before the show is a fashion no-no.
For our full Fashion Week coverage go here.
- Staff reporter