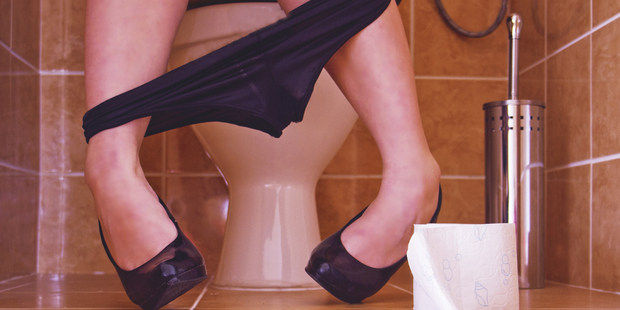 Kleenex Cottonelle's new television commercial certainly caught my attention.
Actress and comedian, Madeleine Sami had me at: "We all do number twos, right?" She kind of didn't need to add that: "It's the freshest my bum has ever felt." Okaaay. My first thought was to wonder how much they paid her to say those lines.
Scroll down to watch the Kleenex Cottonelle's video
Whatever the sum, I reckon it's not enough. But then perhaps that's just buying into our collective squeamishness about bottom freshness in general and number twosies in particular. In 2012 I was gung-ho about the use of the "V word" and earlier this year I applauded a tampon brand for the candour of its television advertisement. Surely Sami's commercial hasn't unearthed my own delicate sensibilities about certain bodily functions?
Thankfully, there's a whole lot more to take offence to in the Kleenex Cottonelle campaign. Bottom phobias, real or imagined, don't need to be a factor in our ponderings.
The product in question is Kleenex Cottonelle Flushable Cleansing Cloths. The premise is that after moving one's bowels, one should execute a two-step clean-up ritual in order to ensure maximum freshness.
That's right. Mere toilet paper is no longer sufficient. Toilet paper alone is, it seems, so 2013. If one wants to keep one's private parts squeaky clean, one must follow up the standard toilet paper manoeuvre with the employment of a Kleenex Cottonelle Flushable Cleansing Cloth. As Sami says: "It's dry then wet for the freshest feeling yet."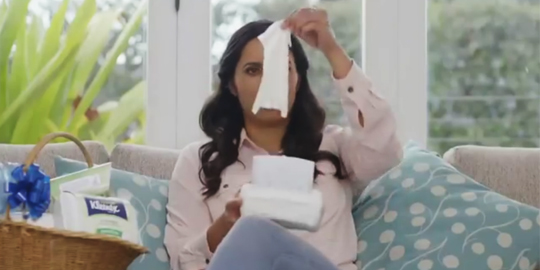 Madeleine Sami in the Kleenex Cottonelle's ad. Photo / YouTube
If pre-moistened wipes sound familiar to you, there's a reason. They've been around for a while and some parents use a similar product for freshening up a baby's bottom after a messy nappy change. So adults supposedly need extra wiping now too. But why would adults want to adopt the hygiene practices hitherto reserved for babies? It's not like grown-ups sit around in their dirty diapers. Unless, of course, they're adults who like wearing over-sized nappies and being treated like babies which I'm guessing isn't many of us.
The point of difference of this adult version is that they are flushable. Much is made of this feature - understandably, as it is key to the particular use being recommended. The FAQ page of an overseas website devoted to Cottonelle Flushable Cleansing Cloths claims that "when used as directed, our wipes clear properly maintained toilets, drainlines, sewers and pipes". Yet a posting on a US-based consumer advocacy site was headed: "Cottonelle Wipes Say They're Flushable, But My Plumber Disagrees." Lest anyone thinks they can merrily flush the whole pack, the local website warns: "maximum 2 wipes per flush".
Cottonelle's Facebook page has over 371,000 likes. How do that many people feel so engaged with toilet products that they choose to make contact with the brand via social media? The mind boggles. But then it does offer "fun challenges like creating Cottonelle-inspired movie titles". To my mind, this challenge is only marginally more appealing than chewing tinfoil.
Just this week the Facebook page was banging on about the ability for these cloths to be flushed down the toilet: "Cottonelle Flushable Wipes now feature SafeFlush Technology, so they not only offer you a confident clean, but they start to break down immediately after flushing". It also said: "People are showering Cottonelle TP and Flushable Wipes with love". TP, in case you're not familiar with this abbreviation, stands for toilet paper. Who knew?
But wait. It gets worse. "Don't leave your Cottonelle TP naked - dress it up with a Rollcover ... you can afford to buy all six designs!" So let's get this straight. Your loo, your bog, your toilet, is no longer sufficiently accessorised by mere toilet paper. Now your toilet paper needs a special cover and you require separate pre-moistened wipes as well. Both the "rollcovers" and the "bum wipes" look suspiciously like products designed to solve a problem we never knew existed. Is this really about freshness or is it a cynical marketing ploy devised to maximise return to shareholders? Hmmmm. I think I might know the answer to that.
Watch the Kleenex Cottonelle's video below:
What are your thoughts on this product and the television commercial?