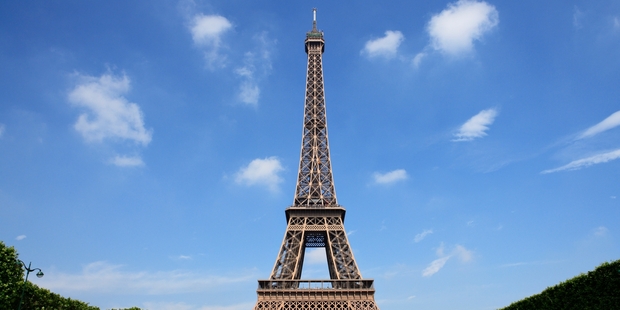 Does travel really broaden the mind? On the face of it, it's a no-brainer: you see how other people live, experience their cultures, get different perspectives on issues you thought were black and white and come home knowing the only people who take it for granted that this is God's own country have never been anywhere else.
But at least some of that mind expansion takes place before we ever leave home. We are, after all, responding to the lure of the different and we usually have some idea of what to expect. If you pitch up in Paris expecting it to be pretty much like Hamilton, you've probably embarked on your OE way too early or way too late.
Then there's the reality that, for most people, travel means going on holiday and you can do that in most parts of the world without leaving the cocoon of the westernised hospitality product. Vacation-land is much the same whether you're in Marbella, Martinique or Maroochydore.
Many package holidays seem designed on the principle of ticking as many boxes as possible in the allotted time, as in the 1969 film If It's Tuesday, This Must Be Belgium. As English cricketer Phil Tufnell said of touring India: "Done the elephants, done the poverty, might as well go home."
Mind you, the preoccupation with authenticity and getting off the beaten track is sometimes bogus in itself. I once went on a Caribbean cruise with a group of English journalists. On the last night, when we had to nominate our highlight, the others waxed lyrical about going up the Orinoco, a wide, muddy Venezuelan river winding through mile upon mile of featureless jungle.
It was about as interesting as the Desert Rd when the weather closes in and you can't see the mountains, but then going up the Orinoco positively screams mind-expansion, not to mention dinner party one-upmanship.
In a similar vein "serious" travellers have tended to sniff at Singapore on the grounds that it's westernised and antiseptic, as if you haven't had an authentic Asian experience unless you spent half of it pointing at least one of your orifices at the toilet bowl.
Another quibble is that when people go on about experiencing other cultures, all they've really experienced is other cultures' food and drink, which isn't quite the same thing. This is the old holiday syndrome whereby food and drink taste better in their country of origin than in yours.
For instance, Guinness consumed anywhere outside Ireland has a slightly metallic, slightly medicinal flavour, not unpleasant but definitely an acquired taste. Guinness in Ireland, on the other hand, is nudging nectar of the gods status. And the older the pub, the more wizened the locals, the more blarney the landlord spouts, the better it becomes.
I suspect many of the travel experiences that truly broaden our minds aren't necessarily heart-warming. It was certainly that way for me.
West Berlin was a crash course in the hitherto somewhat abstract concept known as the Cold War. Paradoxically, that made it a fun town. Being 160km on the wrong side of the front line, West Berliners knew they would be the first to get burned if the Cold War ever turned hot and lived life accordingly. Live for today for tomorrow you may glow in the dark.
Nairobi should have been a fun town but wasn't. The nightclubs were full of exotic young women, a legacy of the influx of Indian labour early last century, but the sub-text to every encounter was what Prince called "the big disease with a little name".
Yamoussoukro was a designer-built ghost town. Most Presidents-for-life erect statues of themselves. The Ivory Coast's Felix Houphouet-Boigny decided to transform the unremarkable highland village of his birth into the national capital.
Eminent architects were commissioned to design public buildings of appropriate scale and splendour. There was an international airport able to accommodate Concorde, the Basilica of our Lady of Peace, the largest place of Christian worship on the planet, a vast presidential palace on the shores of a man-made lake and an array of other impressive buildings. And, back then, virtually no people.
Gazing upon this folly and trying to imagine the cost of it, it was impossible not to think of Lord Acton's dictum that "power tends to corrupt and absolute power corrupts absolutely". And now if you'll excuse me, I have a plane to catch.