The twenty-something adults of 2014 are different to any generation that has come before us. Lee Suckling gives us five reasons why.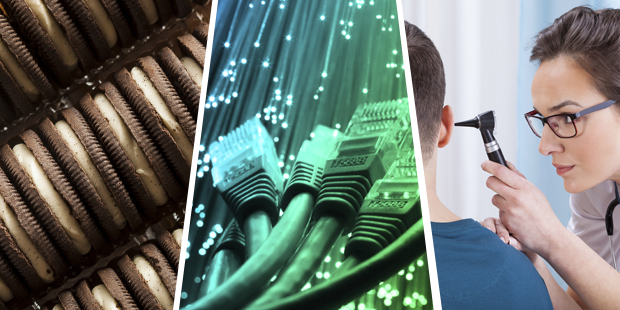 Baby Boomers
The extent to which Baby Boomers influence our generation is still developing, and it will continue so for another two decades. Baby Boomers are our parents, our bosses, and those who have moved and shaped our world. They told us we were the best and the brightest - irrespective of fact. They taught us to disengage when not stimulated, to fight for change, and to experiment, be free, and be unbound by any generation that has come before us. Baby Boomers are motivated by money and the quarter-acre dream; but they've gained as much as they've lost through nanny state governments, over-eager investments, and - as we're now beginning to see - the pressure to keep working well beyond retirement age. Baby Boomers created the world we now live in: Everything from Apple Macs and no-frills airlines to reality TV and electric cars is a product of the work they led.
The economy
The majority of our generation has no idea what it's like to work in a positive, vibrant economy. Those only a few years older than us had professional jobs throughout the first half of the 2000s: a healthy time when all could thrive.
They could demand good wages, understood the concept of job security, and could buy houses with (essentially) zero per cent upfront. Our generation went through the education years with prosperity, only to arrive post-graduation to a debilitating recession. Entry-level jobs were impossible to get. Those with 20 years' experience were being made redundant. All of the perks we'd been told about - from company lunches to Christmas bonuses - were urban myth. However, our generation has made do with the financial flop our forbearers (most of them Baby Boomers, as it were) created for us. We've been innovative about our job applications, completing countless unpaid internships, and, because there's an internal fear our job will be taken away from us tomorrow, always have the next step in mind.
Our health
More so than any generation that has come before us, we've had health, disease, and safety campaigns targeted at us since our birth. Every generation seems to live longer than its predecessor, but we might be the first to push the average death age into three digits. The dangers of New Zealand's ozone layer have been known to us since we were tots, and our parents (who used to sunbathe in baby oil) lathered us in SPF because of it. We know about all the cancers, STIs, and mental disorders, and there are accessible services out there to get us through all of them. We eat organic and Paleo and gluten-free because we have no tolerance for upset insides. We're anti-GM. We'd never ride in a car without a seatbelt. We are, in short, the biggest success story of public health marketing. And we'll live longer for it.
The United States
Americanism continues to be a pivotal influencer in our lives. Unlike our parents, who were predisposed to the Brits through television, music, and colony culture, the US has dominated our screens, airwaves, and attitudes since as long as we can remember. It wasn't always this way: traditionally Kiwis were supposed to be "more English than the English". But because of the Fresh Prince and the Fugees; M&M's and Microsoft Word, Americanism has been one of the core influencers in the way the modern New Zealander thinks/talks/writes about life. The US is referenced in our product choices (the oldies ate tea biscuits, not Oreos), and in, like, over-casual modes of speech. It also influences our eating habits (Yes, I will supersize that!) and our skewed media consumption (Gawker, HuffPost, Buzzfeed... you know your morning routine). They used to call this "globalisation" until they realised it was driven by Nike, Subway, and a dead president on a green dollar bill.
The Internet
I capitalise the "I" in "Internet" because that's how it was when we were teenagers. We are the lucky last generation to know what pre-Internet life was like. While many call us digital natives, those pushing 30 were privy to childhoods without connectivity. The innate need to share is something learned, not born: streaming video (via YouTube) didn't launch until we were at university, Facebook and Twitter hadn't become popular until our very early 20s. We remember Palm Pilots as the first tablet-like devices, and can still hear the sound of dial-up ringing in our ears. The Internet, to us, is a proper noun: a single entity that emerged to offer us limited, though at the time dumbfounding, access to the world through Ask Jeeves, AltaVista, and ICQ. If you're less than two decades old now, these things mean squat to you. But when we are old, we will joke about inserting Encarta CDs to find information. Anyone younger will wonder why we didn't just do a Wiki search.
- www.nzherald.co.nz