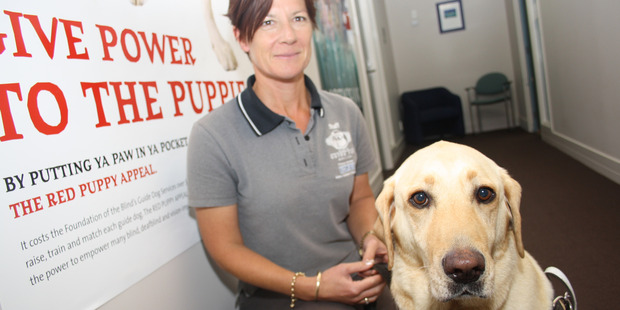 Pets have a calming effect on people. Even the simple act of patting a cat or dog is proven to lower blood pressure and reduce stress. Studies have shown that pet owners go to the doctor less often, and are generally happier and healthier.
I take some of my own pets to rest homes on occasion, and can see firsthand the enjoyment the residents get from the animals. Even the cold blooded lizards get tucked under cardigans to 'warm up' so it's not just the cute and cuddly animals that are appreciated.
Some of the health benefits of pets are perfectly logical; an older person is sometimes more likely to turn the heating on for their cat than themselves and a dog owner is going to stay fitter by way of a daily walk. The company of a pet can ward off loneliness and depression and provide a social outlet.
Can we go a step further then and postulate that animals could actually heal us? Research around this topic has provided some interesting results:
• Not only does the calming influence of a pet reduce blood pressure, it does so better than a commonly used anti-hypertension drug - and with none of the side effects.
• An Australian study revealed that people with pets are less likely to develop heart disease than those without pets. Further research found that those pet owners who had previously suffered from a heart attack lived longer than non pet owners.
• Several nursing homes in the United States took part in a study involving the introduction of plants and animals into the environment. Incredibly the death rate dropped by forty percent and medication costs per patient decreased from $3.80 to $1.18 per day.
• The symptoms of children with autism and ADHD have been shown to decrease when they have regular positive contact with animals.
Pet Therapy
Animals also play an important role in therapy and rehabilitation. Programs are in action all over the world using animals to improve people's lives and aid in recovery both mentally and physically.
Some pet therapies used include:
Equine Therapy
Horse riding can help to strengthen muscles as the rhythmic motion causes the rider to exercise the same muscles used in walking. Balance and co-ordination are also improved through equine therapy. The NZ Riding for the disabled organisation has 56 groups across the country. They work with children and adults with disabilities or emotional challenges and achieve outstanding results through interaction with horses.
Assistance dogs
As well as assisting people with vision impairment, assistance dogs are specially trained to help those living with hearing and mobility challenges. 'Seizure Assist' dogs work with people suffering from epilepsy by activating a medical alarm, bringing a telephone and carrying medication in a special backpack. It is possible these dogs also recognise the signs of an imminent seizure. These canine helpers literally change the lives of their human, allowing increased freedom, independence and safety.
Puppies in Prisons
In 2012, the 'Puppies in Prisons' programme was launched in NZ, with selected low security prisoners providing full time training to dogs that will go on to an assistance role for people with disabilities. Dogs in prisons is an initiative that has been widely used overseas in order to aid prisoner rehabilitation and reduce reoffending.
Pet Outreach Program
A group of dedicated SPCA volunteers working in conjunction with St John bring pets to hospitals and rest homes. As well as a being a high point to the day, the animals are helpful for those with social challenges.
The keen sense of smell that dogs possess has long been utilised for tracking offenders, search and rescue, and finding contraband items. Medical research has now shown that dogs may be able to 'sniff out' certain types of cancerous tumours in humans and even detect some early stage cancers simply by sniffing the breath of patients.
Research is ongoing, taking the life saving ability of our canine companions to a whole new level.

- www.nzherald.co.nz