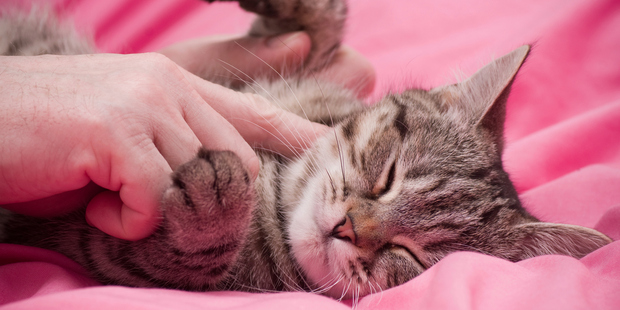 To be honest I am a little sceptical of anything calling itself 'alternative'. The scientist in me wants to see some hard evidence, and a measurable result that can be consistently achieved. It is interesting to note however, that some treatments previously considered to be alternative have very much made it into the mainstream - osteopathy for example.
Personally, I prefer the term 'complementary' for non-conventional treatments as this suggests a treatment plan that is implemented alongside traditional drug therapy or surgical options, or where this approach will not be effective.
Five forms of complementary medicine picking up steam in the pet industry:
Acupuncture
One of the oldest of alternative therapies, acupuncture is the stimulation of specific points on the body, most often by penetrating the skin with very thin needles.
Electrical stimulation is sometimes also applied. Acupuncture is most often used for pain relief and is used relatively widely in the treatment of horses and dogs. The practice of acupuncture has now found its way into some veterinary texts as its acceptance grows.
Reviews of the results of acupuncture have found no compelling evidence to either discount or endorse it; however it has become increasingly accepted in the veterinary profession.
Bowen therapy
A Bowen therapist uses their thumbs and fingers to gently move muscles and tissues.
After each set of movements the patient is left alone for a time, with the pauses intended to allow the body to 'reset' itself.
Most often used in the treatment of horses, there are a number of Bowen therapists in NZ.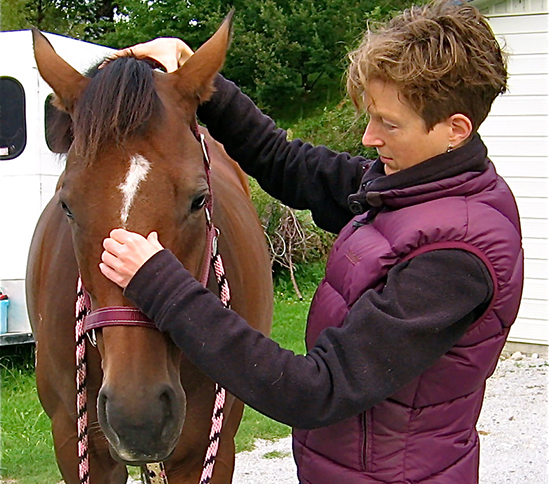 Photo / Core touch
Homeopathy
Based on the principle that 'like cures like', homeopathic remedies consist of a highly diluted form of a substance that in large quantities would induce the same symptoms it is used to treat. The level of dilution is so high that essentially none of the molecules of the original substance remain, however proponents of this treatment believe that the lower the dose, the more effective the result.
Some pet insurers will cover the cost of homeopathic treatments.
Physiotherapy
Perhaps only considered 'alternative' in the treatment of animals, physiotherapy most often involves the use of physical manipulation to restore movement and function to patients following an injury.
Veterinary physiotherapy works in exactly the same way for animals as humans and is widely available in NZ, particularly for dogs and horses. This can be a valuable treatment plan to speed the recovery of pets and working animals.
Colour Therapy
An 'energy balancing' technique, colour therapists maintain that light in the form of colour restores the patient's physical and spiritual wellbeing. Practitioners also claim that certain diseases can be treated by working with a colour that vibrates at the same frequency of an infectious agent.
There is no scientific evidence that this practice works.
Choosing an Alternative Practitioner
• Ask your vet if they can refer you.
• Find a practitioner that is willing to work alongside your vet.
• Ensure that the treatment provider has training and experience.
• Ask if you may phone a couple of their success stories.
I would like to see more science attached to alternative treatments, particularly those that are a little more obscure. Practitioners that apply a scientific method to their experimental work and can consistently achieve a positive result will be accepted more readily than those that can only produce anecdotal evidence.
When considering alternative therapies, it is sensible to do so in conjunction with conventional veterinary treatment. Keep your vet informed as to what you are doing and any medications that are used. An initial diagnosis should always be obtained from a qualified veterinary surgeon, however most vets will be open to incorporating alternative options into a treatment plan.
Ultimately the goal is for a full and speedy recovery for your pet, regardless of how it is achieved.
Sally Hibbard runs children's pet parties and animal care school holiday programs in Auckland.
Follow Life & Style on Twitter and Facebook.
Have you tried any of these therapies, or any others? Share your success stories with us.