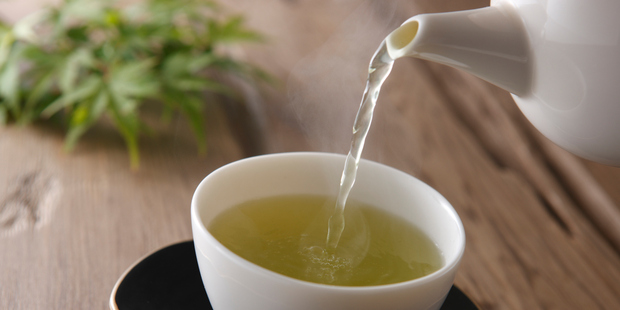 What the A to Z of winter wellness is all about
When the chill factor drops our focus on good health often drifts. Not only are we more susceptible to nasty winter lurgies, but the temptation to hibernate can mean less moving and not as much focus on the right food for optimal health. In a bid to stay focused (or re-focus) this winter, we've called on the smarts of holistic health expert, Dr Libby Weaver to help compile our interactive A to Z of Winter Wellness. Each weekday we will reveal the next letter and what it stands for in our health file, plus informative graphics and recipe suggestions to help boost your health. Check in to Life & Style every afternoon for your winter wellness inspiration.
- Nicky Park, Life & Style Editor
Green tea can be a fantastic substitute for coffee and soft drinks as it contains a substance called theanine, which helps buffer the effects of the caffeine in the tea.
Instead of the amped up adrenalin hit that coffee can drive, the theanine helps the caffeine impact in a more subtle way, offering a calm alertness. It is important to understand that people respond to caffeine in different ways and because green tea contains about 30mg of caffeine per cup (espresso coffee contains about 80mg per shot), it is best to switch to caffeine free drinks from 2pm onwards. Green tea is also full of antioxidants that help slow the aging process.
Dr Libby Weaver (Ph.D) is one of Australasia's leading nutrition specialists and weight loss experts based in Auckland, New Zealand. For more information visit www.drlibby.com.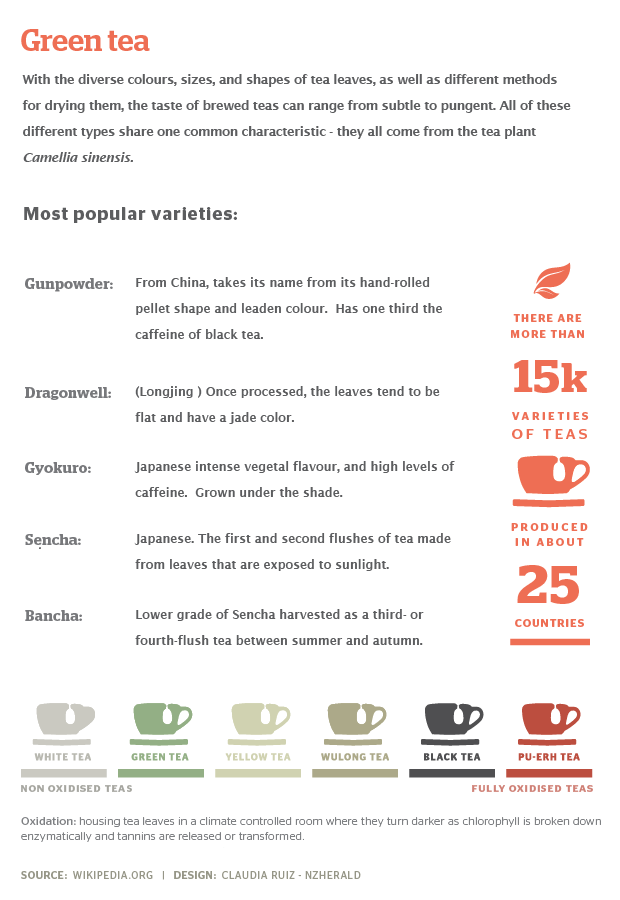 Recipes
Molten dark chocolate pudding with matcha green tea powder