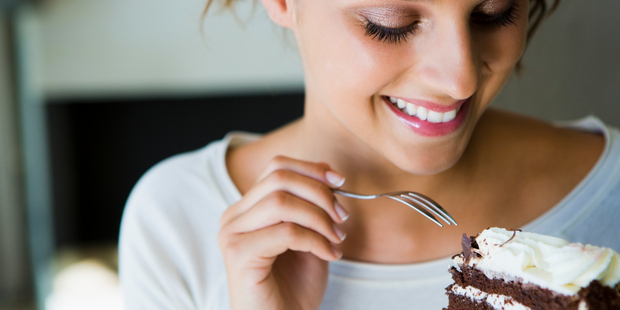 What and how much we should eat to vitalise rather than paralyze our health is a concept many struggle with. I'm constantly bombarded with questions like: "How much bread will make me fat?" or "How many eggs will clog my arteries?"
No one is arguing that diet isn't crucial for good health. However there seems to be a bit of confusion over what makes up the best kind of diet. The truth is, no single food or set of rigid principles can be crowned best. But a broader set of guidelines that includes a recommendation of moderation can.
Eating a diet of moderation makes a lot of sense. What you are looking for is taking in a level of calories that your body requires and balancing those calories across carbohydrates, proteins and fats.
You hear about how a lot of people live on legumes and plant foods, and that's probably okay, but it's not necessary. Humans were made to eat from a range of animals and plants.
There is no doubt we can thrive off a certain amount of meat, but again it's a question of are you eating meat at every meal or only a few times a week? Are you loading up on processed meat that's full of salt, fat and cheap fillers or choosing fresh cuts from your butcher?
You don't have to eat a vegetarian, vegan, Paleo, gluten-free or dairy-free diet either. Nor do you have to fast, cleanse or use supplements. Anyone saying that you must has kindly been mistaken.
But if you do, you don't have to abandon your post. Sometimes rules and restrictions can help form good habits, they can also teach you how to moderate your diet. The problem is, vehemently eschewing certain foods is often unsustainable in the long term.
Remember, an emphasis on a single nutrient, food or diet is not necessary. Everything in moderation can often be good enough - as long as the majority of what you're eating is based on choosing real, unprocessed food.
We all know there are some things that are generally bad for us and, unsurprisingly, these are the foods we tend to like the most. There is something about us that is inherently self-destructive and we can't help but indulge. This is why I like to say - "Have everything in moderation, including moderation itself".
This is not a license to binge on your favourite treats, but a safety net to prevent getting caught up in all the different diet chatter. We need to think about eating positively if we are to eat healthfully.
In the end, our goal should be to preach from the same page. Public health efforts would benefit on a grand scale from a unified front endorsing a basic theme of what we know to be healthful.
Michael Pollan sums it up well in his mantra: "Eat food. Mostly plants. Not too much".
10 steps to work towards a diet of moderation:
1. Acknowledge that no one diet is best and the overall pattern of our eating matters the most, not a single supplement, food or meal.
2. Remember, the best way to control the quantity of calories our body needs without feeling hungry is to improve the quality of those calories. Choose real, wholesome foods.
3. Recognise that some foods are unhealthier than others and eat less of these.
4. Be lenient from time to time. All foods, including treats, can be a part of a healthy diet. But don't allow unhealthier options to hold the power. Eat it, enjoy it and move on.
5. Eat fat including saturated, mono-unsaturated and poly-unsaturated types. Just make sure it comes from food found in nature, not a factory.
6. Eat heaps of plants, especially non-starchy vegetables.
7. Eat red meat if you want to, but not everyday. Instead, use other excellent sources of protein like poultry, fish, legumes and dairy.
8. Cook whenever you can and allow yourself to eat whatever you cook, but only if you cook from scratch.
9. Alcohol is not banned, but not encouraged.
10. If your diet is like this 6 out of 7 days you're doing well.
- www.nzherald.co.nz