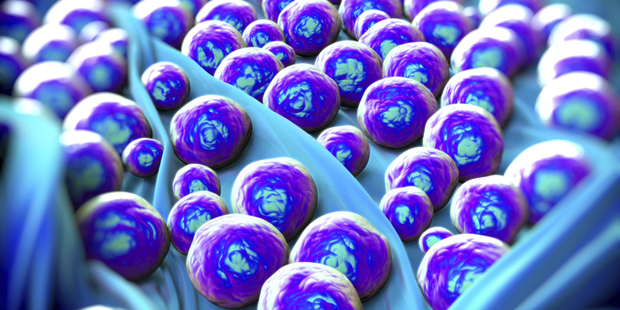 Antibiotic use needs to be curbed if there is to be a slowdown in the spread of antibiotic resistant bacteria, new research says.
The study by the University of Auckland said the Ministry of Health needed to urgently implement antibiotic reduction targets and get progress reports from District Health Boards, Associate Professor Mark Thomas from the department of molecular medicine and pathology said.
Dr Thomas was the lead author in a paper that investigated the main cause of rising antibiotic resistance, which was published in the New Zealand Medical Journal yesterday.
Regular reporting of the data in relation to reduction targets would encourage health administrators to allocate resources to local or national programmes that encouraged reductions, Dr Thomas said.
"Residents of DHBs that consistently fail to meet these reduction targets should be encouraged to press their health administrators for the reasons why they are failing to ensure that antibiotic treatments are not overused.
"Failure to act now will significantly harm the health of our population in the future."
Resistance to commonly used antibiotics in a wide range of bacteria that were responsible for common diseases was rapidly emerging as a major threat to health, Dr Thomas said.
For most infections due to antibiotic-resistant bacteria, a relatively effective treatment was available, even if it had disadvantages regarding cost, convenience or adverse effects, he said.
"If untreatable infections from drug-resistant organisms become common here, this will have major consequences for the New Zealand healthcare system."
In the seven years from 2005 to 2012, the increase in using antibiotics by patients increased by 43 per cent - an average annual increase of just over six per cent each year.
The low rates of completely drug-resistant organisms in New Zealand meant the infectious risks of some modern medical procedures, such as organ transplantation, joint replacements, and prolonged stays in an intensive care unit, were considered acceptable for most patients, Dr Thomas said.
"If an increasing proportion of procedure-related infections are caused by untreatable bacteria, the infectious risks may be considered less acceptable and the use of these procedures curtailed.
"Increasing antibiotic resistance threatens a very wide range of medical and surgical practices," Dr Thomas said.
- APNZ