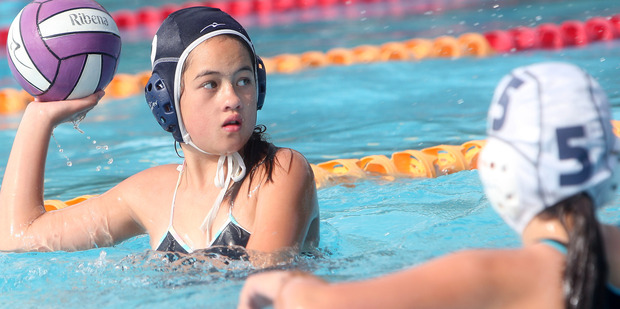 Not every child will thrive on a netball court, football pitch or rugby field. Instead of seeing winter sports as a 'one-size-fits-all' approach of the mainstream sports, consider something more suited to the littlest individual in the family. Luckily, there are alternative sports as varied as the kids who play them. Here's our round-up of some interesting championships:
Bowled over
You've got to hand it to the dedicated ten pin bowling squad in New Zealand. While their counterparts across Asia are given celebrity status and big-dollar sponsorships enabling them to train full-time, our Kiwi squad has to struggle in a non-funded, low profile sport.
National squad member and manager of Pins Westgate, Sarah Young, is all smiles talking about her sport, which has had a junior development system in place at Pins for over 10 years.
"To compete in ten pin bowling in New Zealand, you gotta love it and put your heart, soul and money into it," says Sarah, who I meet in the middle of a junior grading competition at the family-friendly centre.
Twenty-six teams are competing, faces intense with concentration.
Nicholas Kong, 12, has been playing for four years and says it's a fun, social sport but admits he once threw the heavy bowling ball nearly up to the roof when he was first learning. It's currently the only sport he does.
Sarah reminds me it's not just the social and physical activity that's good for the kids, it's great for the brain. She says there's quite a bit of maths used to work out scores, which include handicaps, as well as stepladder finishes.
As if to prove the point, she heads across to the microphone and calls out to contestants: "If you're on an even lane, move two lanes to the right, if you're on an odd lane, move two lanes to the left."
I'm the only one confused.
Jolene Johnstone, whose daughter Leah, 11, has been competing for under a year, says, "It's a good challenge. People think its just a fun game, but there are different techniques and a lot of learning and practice involved. It's affordable and social, most kids would enjoy it."
"People are surprised by how much they can improve with a little coaching - a tiny change can make a huge difference," says Sarah, who has children as young as four in the league. "It's a good option for children who don't like contact sports and it's not weather-dependent so you see a huge improvement in a short space because there are no sessions missed."
The league costs less than $10 a week for the coaching and game session, then it's $5 a game for a league bowler at other times. There's also "Disco Bowling" on Friday and Saturday nights, as well as Family Fun Time at $28 per lane, per hour at certain times during the week.
Up in the air
Badminton is a racquet sport that feels a bit like playing tennis on a volleyball court. It's played in singles or doubles with players hitting a shuttlecock, usually made of cork and sixteen feathers covered to make a cone shape. Apparently, the best shuttlecocks are made with the feathers from the left wing of a goose.
"It's easy to learn and can be played at a slow pace or with world record shots up to 400km/hr," says Cliff Freeman, Badminton Auckland's development manager. "For the price of little more than a coffee, you can have a game and some coaching.
"It's multi-gender and suitable for everyone - if you're short, you're quicker, if you're tall, you get more angle," says Cliff. "It's also great for hand-eye co-ordination and you gotta think, it's a bit like chess on steroids. When we present it to schools at roadshows they get hooked, they go crazy."
Cliff says most players are surprised by how addictive it is and love the satisfying feeling of hitting the shuttlecock on a good shot. The rules are simple: if you win a rally, you get a point. The first person to 21 (winning by a two-point margin) is the winner.
Sitting in a comfy chair, out of the normal winter sports rain and wind, I'm watching dozens of teenagers playing badminton at the Balmoral Badminton Club.
I watch one pair apologise when they miss a shot, lunge awkwardly with too-wide legs and move shyly towards the ball, surprised faces when they make a good shot.
Down the other end, skinny boys slam the shuttlecock surprisingly hard. None of the kids look overly competitive or athletic, but they're enjoying it.
Naomi Fong, 13, has played for four years, with a long gap in between when she couldn't find the time to practise.
"I took up badminton basically because I was terrible at every other sport. It's a great sport for people who aren't good at everything. It's not as hard as tennis, it's just practise. Most of the time I don't win, but there will be a day when I do, and that day will be great."
The Auckland Badminton Association provides schools with a range of options from primary, intermediate and secondary school competitions and social events, to a girls-only grade. There's also a women's fun night at Lynfield every Tuesday during term from 6-7pm ($3 per person including shuttles, racket and coaching) perfect for local mums and daughters.
Flip out
Flippa ball is modified water polo and is available in a primary school league which leads on to water polo in intermediate. The game is played in a shallow pool in two 10-minute halves.
Christopher Najar, eight, is playing his first season of flippa ball after seeing the fun his older sister Lana had with her friends playing the sport.
"On the second to last game I nearly got a goal," says Christopher. "It's much harder to score a goal in flippa ball than soccer because the water makes you slower and people swim after you to get the ball. It's also hard because you have to do it all with just one hand and tread water at the same time."
"If have the ball you can't walk with it, just like netball," says Waterpolo NZ CEO Eelco Uri. "Kids need to swim so it's fantastic for kids who aren't strong swimmers, they get water confidence and come out with some swimming skills.
"It instills the normal sporting values of teamwork, being busy, healthy and having a common goal, as well as being fun and having the added benefit of being in the water," says Eelco. "I personally believe that if there's one sport that can save your life in the water, it's waterpolo, because players are always upright treading water."
The top table
Table tennis players don't like the term ping-pong, which is more likely to be associated with recreational players. The game started life at the end of the 19th century at an English dinner party when everyday objects were used on the dinner table: a line of books as the net, the lids of empty cigar boxes made the paddles. It's come a long way and is now an Olympic sport.
When I head into the North Harbour table tennis club, it has the feel of how I imagine a 1950s youth club might, with kids streaming in from all directions, carrying their tiny paddles. Inside the hall, it sounds like a bingo competition, with ping-pong balls dropping all over the place.
Kids are running on the spot excitedly in the halls, waiting to head out to the tables squashed into a large room. It's not what I expected from a sport I considered low-profile and out of the mainstream.
One of the players' mothers, Liz Griffiths, says her 12-year-old daughter was hooked after the club came into her school to actively promote the sport. By the range of school uniforms in the room, it looks like they've been successfully promoting themselves to quite a few of the local schools.
As well as table tennis, Liz tells me her daughter also does volleyball, netball, cheerleading and tennis. She practised table tennis on the kitchen table as preparation for the grading event tonight.
Unlike higher impact or endurance sports, table tennis is a sport these teens will be able to keep up. One competitor, Christchurch's Harry Taylor, recently competed at the ripe old age of 93.
Other winter sports to try:
• Kiwi Squash is a junior development programme for ages 5-12 through school and clubs.
• Throw your (tiny) hockey sticks in the pool with the alternative winter sport of underwater hockey.
• Blow the cobwebs away with some early morning road cycling with the Auckland Secondary Schools Cycling initiative. This weekend 400 competitors race for their schools in four stages from Kumeu to North Harbour Stadium as part of the Kiwivelo North Harbour Junior Tour.
• Try America's first sport, lacrosse, which is a ball sport using a long-handled stick with a plastic head strung with mesh on the end. Both boys and girls leagues available.