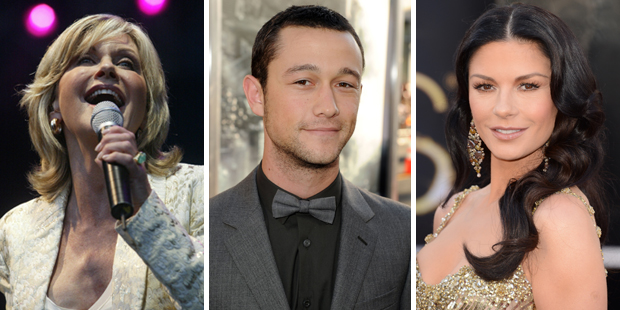 Freshly hyphenated surnames seem to be on the rise. Sometimes a woman takes on two standalone surnames linked by a hyphen after marriage. Sometimes both the husband and wife adopt this new egalitarian handle. Other times, usually if the mother and father have different surnames, the hyphenated name is given to the children.
Back in 2001, in a piece (Like father, like son and daughter) that questioned the tradition of giving children the father's surname, I also criticised hyphenated surnames: "[H]yphenation is irresolute and short-sighted .... Often the two surnames don't sit that well together." Futhermore, "[u]nder this scenario, within a couple of generations children would have eight-barrelled surnames and their offspring [would have] 16 names to remember."
It might be the ultimate in fairness and it might be a body blow to sexism and inequality but hyphenating two surnames just doesn't seem like a viable long-term strategy. A blog entry entitled Stop Complaining About My Kid's Hyphenated Last Name reveals the myriad "little daily dramas of carrying two names".

The writer says that such a move elicited questions from perplexed friends and her son was the only child at his day-care with a double-barrelled name: "My child might have to squeeze his name into too-few boxes on a form or the last three letters may get dropped over and over again on printouts ... He will definitely have to spell and repeat and sound out and explain."
There are other reasons to regard a hyphenated surname with suspicion. Unless the two individual family names are especially compatible, the new name is often clumsy and cumbersome. Recently invented hyphenated names don't usually roll smoothly off the tongue.
Additionally, some people detect a degree of artifice associated with some double-barrelled names, a sense that they are manufactured, untested and somewhat false. Two perfectly good and functional surnames can be turned into one unsympathetic double-barrelled version with the addition of just an innocent dash.
As revealed in Name change no help to success in elections, Ann Degia-Paul and Cheryl Brown-Talamaivao both inserted an extra family surname into their regular name as they thought that being positioned higher on the alphabetical list of candidates would help their chances of being elected. It didn't work for either of them. Evidently, "[s]ome voters thought having hyphenated names meant they could represent more than one culture, while others thought it 'diluted their brand'."
In the case of a married couple, a convoluted surname held together by a hyphen can reek of compromise. It silently hints at the debates, robust discussions and opposing views that paved the way to its genesis. It's unlikely a double-barrelled surname was ever anyone's first choice. Rather it gives the impression of being a resolution of last resort, a way of keeping the peace before dialogue breaks down.
In Hyphenated last names spell out uncertainty in marriage, an opinion writer at the Daily Nebraskan said that "[c]linging to both names suggests indecision rather than independence ... That little hyphen may as well be a piece of Scotch tape holding the two names together, very easily removed again."
Hyphens were even a factor in the Novopay debacle over teachers' pay. According to the Wanganui Chronicle, an "employee with a long or hyphenated name will show up on the payroll as an additional staff member". The poor old hyphen just can't catch a break.
Yet for all the drawbacks with double-barrelled surnames, there's no straightforward alternative either. Once you get married, every option is problematic in some way. If a woman changes her surname to her husband's she's subscribing to an outdated patriarchal system. If she keeps her own name then there's doubt as to what to call the children. Despite its impracticalities and inelegance, the freshly-minted hyphenated surname continues to appeal. It might be condemned in some quarters and cause administrative difficulties in others but it looks as if it's here to stay. So-there.
Have you hyphenated two standalone surnames? What's been your experience? Are manufactured double-barrelled surnames misunderstood?