Address:
854 Dominion Road, Mt Eden
Phone:
(09) 620 8730
Rating out of 10:
Food: 7, Service: 8, Value: 7, Ambience: 8
Book online with Restaurant Hub

We'd been meaning to try Cazador on Dominion Rd ever since we'd heard that this was one of Auckland's iconic family restaurants. It was passed down from one generation to the next a year or two ago. The youngsters, led by owner and chef Dariush Lolaiy, have recently spent a considerable amount of muscle and money adding a garden bar out the back and repainting and refreshing the front.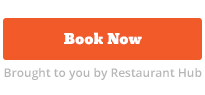 But Cazador's inimitable cuisine remains the same. This is a game restaurant that also specialises in offal. You can turn up with your own kina, kingfish, brace of rabbits, or wild deer, and they'll cook it for you.
Personally, although my father's love affair with hunting and fishing gave me a taste for game on the plate, there's no way I could ever shoot it, so we arrived empty-handed but certainly prepared to try anything on offer.
Walking into Cazador is like entering another world. Walls are decorated with mounted deer heads, wild rams, wapitis, goats (most with horns or antlers), pheasants and so much more you could be in a museum.
Although they were busy for a Tuesday night, we had no trouble hearing each other, the bathrooms are freshly renovated and decorated, probably to go with their new semi-open "lighter room" outside, and there's also a bar where you can sit for hours like the old jokers who were there when we arrived - and left - sipping and munching.
We started with the deliciously smoky babaganoush and tasty flat bread baked with cheese and herb pesto while we waited for Marcus to arrive, then went straight for the pan-fried rabbits' livers.
These arrived, mounded high on toast and sprinkled with herbs, and my first taste was a joy. These had been selected and cooked by an expert. Plump and pink in the middle, they were meltingly tender. And although they looked similar to chicken livers, there was definitely more of a gamey taste.
Such strong flavours demand strong wines and Cazador has several. We sampled the Hawkes Bay chardonnay, a Palliser pinot gris, a dessert-style muscatel for me, and chianti and Peroni beer for the lads.
The nectarine salad was good, too, and Brian's octopus, served with two tentacles intact and the rest in rounds, had a firm but tender texture and was tasty with it.
By now Marcus was in full flight. He gobbled down the substantial slice of game terrine, along with the ragout-style goat main course, declaring it fantastic. Even I, who have never warmed to goat, had to agree.
Meanwhile, Brian was tucking into the venison, which was served rare and tender, like the best fillet steak, while Andrea had the hare, cooked until it was almost caramelised, then stuffed into rather tough ravioli and served in a hare sauce.
"Just a little 'harey' for me," she said.
I had the best meal of the night. My wild boar was a large, fat, utterly delicious pork chop. And the "wild" turned out to be Cazador's name for razorback pigs that are turned out into the hills for their first couple of years, then brought down to the farm and fed with delicious, organic food before ending up on the butcher's block.
As chef Darius says on his eccentric and fascinating Cazador website, "There's no need for luscious sauces with much of this meat ..." and he's right.
My chop was served totally naked: slightly charred on the outside, moist and pink within. It tasted divine all the way through. I can't say it was as good as the seriously wild boar Dad shot on our farm, which is the best thing I've ever eaten, but this was a close runner-up.
There was also plenty of it, so I could offer the others a slice. Everyone agreed, it was a total knockout.
Our desserts were overshadowed by what came before, and less adventurous than the rest of the menu, which was a relief in a way. Soothed by the exquisite ricotta with comb honey, walnuts and thyme shortbread; chocolate mousse; gelato and apple pie, we left vowing to return again.
Our meal: $358.50 for two appetisers, four entrees, main courses and desserts, and seven glasses of wine.
Wine list: Cazador offers an excellent line-up of the earthy, full-bodied reds and crisp whites that make game dishes come alive. Many come by the glass.
Verdict: Although lovers of offal and game will revel in this fascinating restaurant, there are plenty of regular meals on offer, all cooked to perfection and offering interesting flavour combinations. One of the few iconic family establishments surviving in the city.
Follow Life & Style on Twitter and Facebook.