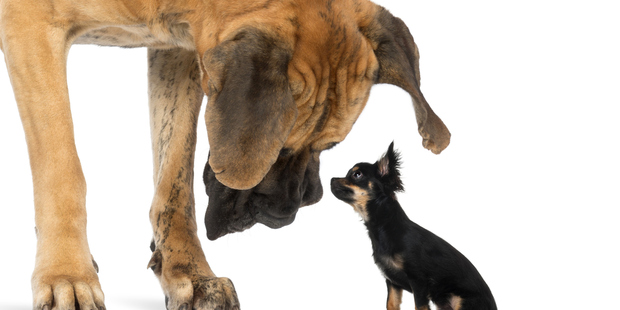 I have a friend who has always loved German Shepherds. She has owned several and does amazing work with them including police-dog style Schutzhund training. A few years ago two chihuahua-papillion crosses the size of large rabbits made an appearance at her place much to my surprise. When the little dogs are out with the shepherd, people often make comments like "oh you bought along snacks for the big guy". My friend has joined the growing trend of people 'downsizing' their dogs.
What is it about these little ankle biters that we love so much? I say 'we' as I have gone to the small side myself with two pomeranian X Japanese spitz balls of fluff.
What's great about small dogs?
• They are relatively long lived
• Small dogs require less exercise
• They eat less so are more economical to maintain
• Excellent companion value as they are very portable and don't get in the way
• Great watchdogs - though it's all yap and not much else
• Small dogs can cope with small backyards and apartments providing they are exercised regularly
• Exceptionally high cuteness value
Let's not kid ourselves and pretend small dogs are particularly useful for those things their larger cousins excel at, such as hunting, guarding, retrieving, protection or assisting their disabled handlers. Small dogs are primarily companion animals, and they perform this role very well.
Keep in mind that toy dogs retain all their inherent 'doggyness' and must not be treated like babies or carted around in handbags. This results in an aggressive or neurotic animal, displaying many of the negative traits typically associated with small breeds. As is often the case with dogs, undesirable behaviors are usually caused by the actions of the owner.
Exercise, socialisation, obedience training and opportunities to do all the things dogs do are just as necessary for a shih-tzhu as a rottweiler. Even the cutest little teacup terrier will not be able to resist the urge to roll in something disgusting despite its innocent looks. Dogs are dogs regardless of size, so keep this in mind should you be mesmerised by the teddy bear faces of toy breed puppies.
What's not so great about small dogs?
• Small dogs can be prone to knee and back problems, dental issues and inherited breed issues
• Frailty in some breeds means jumping off furniture and normal play can cause broken bones and injuries
• Some dogs display what can only be described as 'short dog syndrome' using aggression to seemingly compensate for their diminutive stature
• Small dogs often have a lot to say, and can be annoyingly yappy
According to the NZ Pet Food Manufacturers Association, 29 per cent of NZ households own at least one dog and although large dogs are still the most popular, there is definitely a trend towards the smaller breeds. It seems everywhere you look there are tiny dogs, and not just with the elderly Mrs Pumphrey types (from All Creatures Great and Small for the uninitiated) but even the most manly of men appear happy to be outed with fluffy little Fido in tow.
The top ten small breed dogs in the US:
Gallery: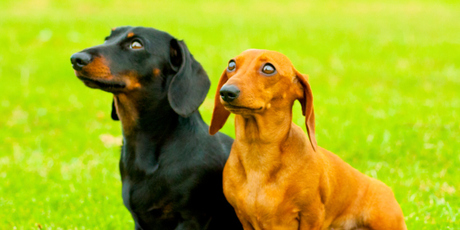 Pomeranian: 1-3 kilos
The Pomeranian looks like a little fluffy fox with a curly tail. Intelligent and highly trainable, these dogs must be socialized early on with other dogs and people, particularly children.
Chihuahua: 1-3 kilos
Chihuahuas are great watchdogs but have a reputation for being nippy. They are loyal and affectionate, if not a little yappy.
Boston Terrier: 5-11 kilos
The playful Boston Terrier is sociable with other dogs and is a great family pet. Chew toys are essential - and hide your favourite slippers.
Jack Russell Terrier: 5-7 kilos
Jack Russell Terriers require lots of exercise and will get up to all sorts of naughtyness without it. They are intelligent and respond well to training.
Maltese: 2-4 kilos
The gentle natured Maltese is quiet and gets on well with children. There can be issues with separation anxiety.
Shih Tzu: 4-7 kgs
The long haired Shih-Tzu requires regular grooming and clipping. A friendly dog that is good with cats and children.
Bichon Frise: 3-5 kilos
These teddy bears of the dog world are friendly, affectionate and playful. They are suitable for apartments with regular exercise.
Miniature Dachshund: 5 kilos
Dachshunds are very active. Socialisation with other animals and children is a must as puppies. Prone to back problems. Good watchdog and loyal companion.
Pekingese: 3-6 kilos
Loyal to the point of being a little possessive of their owners, Pekingese can be couch potatoes but still require regular exercise. Not always good with children.
West Highland White Terrier: 5-11 kilos
Westies are cheerful dogs with big personalities. They are good with children but will chase cats. Active and playful companion dogs.
Little dogs aren't really all that different from big ones apart from the convenience of their small size. Just don't dress them up in super hero costumes or put them in your hand bag.
Are you a fan of small dogs? What kind of pooch do you have?