In honour of the royal visit, Danielle Wright tracks down the best of British in Auckland.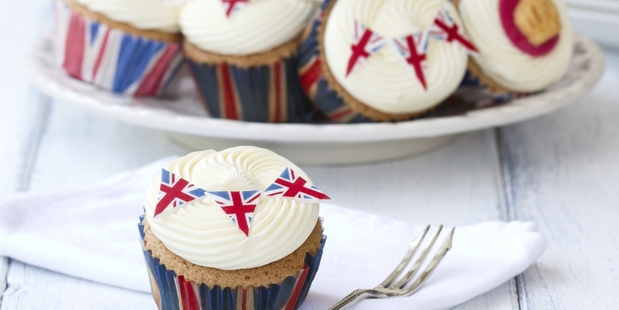 We'd hate for their Royal Highnesses the Duke and Duchess to feel homesick for the tastes and products of home while they're here.
British style is eternal - we particularly love the older brands that have had a Cool Brittania makeover. Here are some of our favourite British products to get in a right royal mood this fortnight.
Food, glorious food
There's nothing as transporting as food; you just need to walk into a branch of Bramptins UK Grocer to rekindle your love of all things British.
"For people who have made the move from the UK, it's not just the taste we miss, but the memories these foods inspire," says Dawn from the Brown's Bay store. "There are tins of Quality Street, which are in every home over Christmas, or remembering having a Jaffa Cake with a mug of Yorkshire tea. They're all memories that make the distance between us and our family and friends not quite so far."
The store is crammed full of old-fashioned lollies in jars and everything from exuberant British celebrity chef Ainsley Harriott's Country Style Shropshire Pea Cup Soup to fat-free Marshmallow Flumes and Patum Peperium Gentleman's Relish (invented in 1828). Everyday items such as Twinings tea and Marmite, are slightly different in the UK and the imported versions are available in-store. Apparently UK-based Twinings is a stronger-tasting tea because the water is harder back in the mother country. The range of British Easter eggs has just arrived, providing a perfect excuse for a trip to the store - just leave the kids at home, nostalgia doesn't come cheap. ukgrocer.co.nz.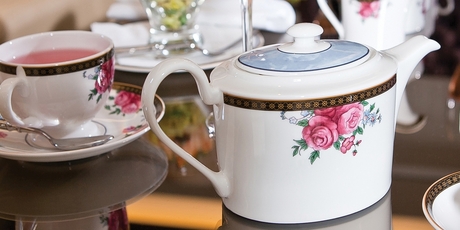 Savvy food store Nosh exclusively imports products from upmarket British grocery chain Waitrose, the only British supermarket to hold a Royal Warrant. One of the brands is Duchy Originals, which Prince Charles founded in 1990. His Duchy of Cornwall estates are renowned for sustainable farming practices and organic produce. Now, exclusive to Waitrose, the range includes the moreish Organic All Butter Shortbread and Seville Orange Thick Cut Marmalade. Traditional bakers will love Waitrose's home baking range - everything from packets of golden marzipan to multi-coloured, fruit-flavoured jelly diamonds. There's also a range by Michelin-starred chef Heston Blumenthal, including his famous Christmas puddings. noshfoodmarket.com.
Toasting the family firm
Clink your Wedgwood teacups in a toast to the happy family at the Langham's A Taste of Britain tiffin afternoon tea. Delicate delights include roast beef with horseradish cream on Yorkshire pudding, Coronation chicken and jam roly-poly puddings, matched by an expert sommelier with the appropriate tea in the redecorated Palm Court.
As part of the afternoon tea, you can enter the draw to drive the Jaguar XF sports sedan for a week. Jaguar is a British brand popular with the royal family and has a Royal Warrant from the Queen, Duke of Edinburgh and the Prince of Wales. William and Kate are often pictured getting into new Jaguars. Book your tiffin experience on (09) 300 2924 or email tlakl.palmcourt@langhamhotels. com.
Create the experience at home with the signature high tea china range by Brit Christina Re - choose from 24 carat gold-plated vintage fork sets and polka-dot teacups with gold trim to iconic three-tier high tea cake stands (available from askew.co.nz). For a more modern high tea experience, stock up on Damien Hirst's tiny silver teacups reflecting the paint-splattered saucers underneath (available from worldbrand.co.nz).
Department store Smith & Caughey's also sells British brand Royal Doulton in traditional or street art designs. It's said the Queen would never dream of drinking her Earl Grey from anything other than Royal Doulton, which had a Royal Warrant issued in 1901. For the kids, Bunnykins by Royal Doulton is available to set up a child-friendly high tea at home. There's also Wedgwood, started by Josiah Wedgwood - at age 29 - who is now remembered as the father of English potters. The modern Wedgwood range includes designs by Jasper Conran, OBE. smithandcaugheys.co.nz.
High-end tea-maker Harney & Sons is commemorating the royal visit by offering a free Royal Palaces tagalong set with every Harney & Sons Royal Tea Caddy purchased. The distinguished line of English tea blends was created exclusively for the British Royal Palaces Trust and each pays homage to tea's imperial history and roots. harneyteas.co.nz.
If you want to stick to tradition, Twinings has had a Royal Warrant for more than 150 years. Interestingly, sword-cutters and rat catchers used to be given Royal Warrants; now the list includes shoemakers, barbers and even the Carphone Warehouse. twinings.co.nz.
For a rowdier toast, head to British-themed pubs such as Speaker's Corner in Browns Bay, The Patriot in Devonport, the British Isles in Rothesay Bay, Mad Dogs & Englishmen or The Cock and Bull at various locations.
Fabulous Fashion
Londoners put a lot of effort into their image, and so, too, do the Kiwi staff at Ted Baker's store in Britomart. Sales assistant Byron Groenewald wears a striped shirt, an oversized black bow tie, patent leather brogues and suspenders under his grey jumper.
He talks passionately about the look of a savvy English gentleman and how Ted Baker offers everything from tie-bars to three-piece suits, woollen newsboy caps to pocket square handkerchiefs. He shows me the perfect "four-in-hand" tie knot favoured by the very British James Bond, as well as a pair of "Prints Charming Boxers", which profess to "look after the family jewels". Wanna-be Kates can choose from classic court shoes, tweed and fur coats, as well as long-line dresses with cowl necks. tedbaker.com.
Nearby is the Jo Malone London shop filled with captivating scents from its luxury British fragrance ranges including a collection of colognes inspired by London rain. jomalone.co.nz.
Postie now stocks a range of Boots No.7 skincare. When I visited, the range was down to around only 30 items left in the store. The sales assistant said as soon as it comes in, it flies off the shelves, so be quick. postie.co.nz.
Head to The Department Store for Topman and Topshop, famously worn by Kate while pregnant. For the gentlemen, there are straw boater hats and British heritage brand Grenson's handmade leather brogues. There's also a good range of Topman suits with waistcoats and tartan ties. Harris Tweed is soon to arrive in-store and although Tom Ford isn't available, you can buy his face on a T-shirt as part of fashion photographer Michael Roberts' One T-shirt range.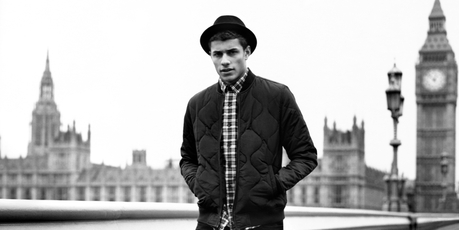 For women, there's bohemian felted wool wide-brimmed hats with leather chin straps by Brixton Hats, as well as a select range from Topshop - including pretty sequined tea dresses, tartan shorts and patent court shoes. Stephen Marr on the same floor sells the British-made Tangle Teezer detangling hairbrushes to perfect the Kate 'do. Down a level is Stella McCartney lingerie - including a set in vibrant royal blue. thedepartmentstore.co.nz.
Head to Smith & Caughey's for Topshop's alter ego - Miss Selfridge - as well as Ben Sherman and Dr. Martens, or head over to DFS Galleria for one of Kate's favourite coats, Burberry, which also holds a Royal Warrant. Britomart boutique MADE has chunky Henry Holland sunglasses, gold Dr. Martens and plastic flats by Vivienne Westwood. madestore.co.nz.
Hunter wellington boots - seen on everyone from her Majesty the Queen at Balmoral to Kate Moss at Glastonbury - have represented British country style for more than 150 years, with a Royal Warrant. Askew stocks the coloured boots for kids and grownups, as well as the special buffing polish in case your batman is too busy to clean them for you. askew.co.nz.
For the little prince (and princess)
Retailer Annie Boyd - Bed Baby & Me - sells Paddington Bear, Humpty Dumpty photo frames, Bristol's Belle & Boo and Emma Bridgewater doll's tea sets, as well as plenty of British-designed royal partyware from Meri Meri, including tiny crowns and princess hats so parents can stage their own royal event at home.
Owner Noelene Wiltshire tells me her English customers are adamant the Buzzy Bee, available in the store, is also British. She's not convinced and admits it's easier to stock European items than British items because of a lack of a centralised British-made distributor.
To get children in the mood for Prince George's New Zealand debut she shows me a tube filled with dolls of the world, including an African American teddy bear. The mainstay for British parents, though, is still the teething aid Sophie the Giraffe. annieboyd.co.nz.
For the smaller children, Silver Cross has been supplying the royal family with prams for more than a century and is recognised as the oldest nursery brand in the world. Prince George has the Silver Cross Sleepover Elegant Pram, which he's been spotted in being pushed around through thick autumn leaves in Kensington Gardens.
"The quality of Silver Cross prams is quite outstanding; our Balmoral pram hasn't changed much since being invented in 1877, and is considered the Rolls-Royce of prams. It's handmade in England," says Sharnie Skene, managing director of SX Australia, who sells Silver Cross into New Zealand.
The largest range on our shores is from babyonthemove.co.nz, including a new Silver Cross "George" teddy, as well as a "Cool Britannia" lined pushchair.
Follow Life & Style on Twitter and Facebook.